4 Ways to Utilize Plain Non-Fat Greek Yogurt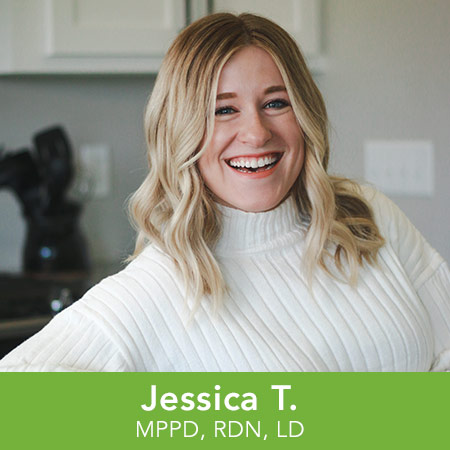 Happy June! For many, this is the beginning of warmer weather and lake days. But for us dietitians, we have our minds on June as National Dairy Month! It's a time to celebrate dairy as the nutritional powerhouse that it is. Protein, calcium, Vitamin D, potassium, and Vitamin A are all packed into food items such as milk, yogurt, and cheese. And those are just a handful of the nutrients found in dairy! They benefit us humans in so many ways, from keeping our bones healthy to lowering the risk of high blood pressure.
Plain nonfat Greek yogurt has become a must-have dairy staple in my home because it's so versatile. Not only is it a protein-packed choice for daily dairy consumption, but it brings so many other dishes to life!
A New Spin on Ranch Dressing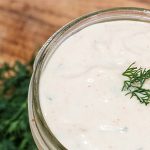 Ranch dressing is hands down my favorite dipping sauce, for everything from pizza to vegetables. It's delicious, but often not-so nutritious. The good news is – you can make your dipping sauce more nutrient-rich by whipping up your own ranch dressing using plain nonfat Greek yogurt! Check out the recipe Here. When comparing the nutrition labels of traditional Ranch dressing and non-fat plain Greek yogurt, the differences shine through immediately. The yogurt option contains significantly more protein, calcium, and potassium, while also being significantly lower in sodium and fat. Making it the more nutritious choice when it comes to dipping!
Better Baking
When you have an impromptu baking session, you don't always have all the ingredients on hand. For me, it's always been the milk that's missing. Until one day, I experimented with the plain nonfat Greek yogurt that I did have on hand. And it turns out, the yogurt leaves you with a fluffier and moister baked good! Swap the milk in your recipe for the exact same amount of yogurt – you'll be surprised at the difference such a small change can make.
Quick and Easy Bagels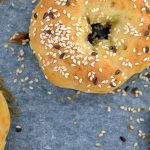 Want to have fresh bagels, but don't have the time to wait for your dough to rise? Greek yogurt can fix that! You can make bagels from scratch, no yeast needed. With this recipe, bagels can be put together in as little as 45 minutes from start to finish. And the most exciting part is that the opportunities are endless when it comes to toppings! Try sesame seeds, everything bagel seasoning, or even mixing fresh or frozen blueberries into the dough for a sweeter taste.
Make it sweet
So, now that you've seen these creative ways to utilize plain nonfat Greek yogurt in your day to day, you may be thinking: I have non-fat plain Greek yogurt in my fridge – what if I want a sweet treat? The beauty of plain nonfat Greek yogurt is that you can make it your own! My personal favorite way to liven up my yogurt is to add a dash of vanilla and honey. The natural sugars in the honey bring it to life, especially with a touch of vanilla! Berries and granola on top make for a filling and delicious snack.
—
Next time you're in the refrigerated section seeking out Greek yogurt, keep an eye out for out the "Dietitian's Choice" label. Not all dairy is created equal, and this label tells you that our Coborn's Dietitian Team has identified the food as a better for you choice. These dairy items are lower in added sugars and saturated fats than the full fat or sweetened versions. Consider trying a new way of including dairy in your meals this National Dairy Month!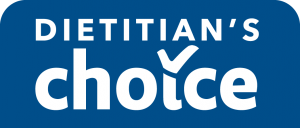 – Jess, MPPD, RDN, LD