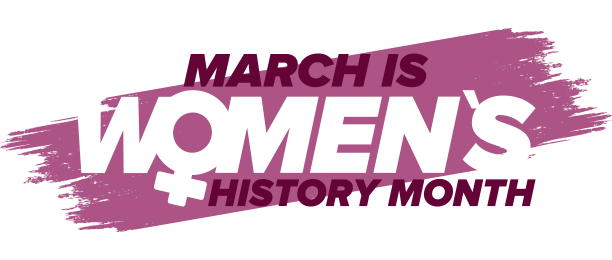 Celebrate Women's History Month with these Women Winemakers.
Check out our special digital PDF magazine to learn more about these women.
Browse this special publication and all other featured weekly items on our circular page.
FEATURED WINEMAKERS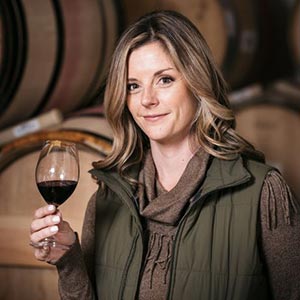 Dana Epperson

Dana Epperson is the gifted winemaker who guides Decoy's winemaking. She works coollaboratively with the vineyard and winemaking teams to ensure the wines reflect the Decoy signature style, and its unwavering commitment to quality.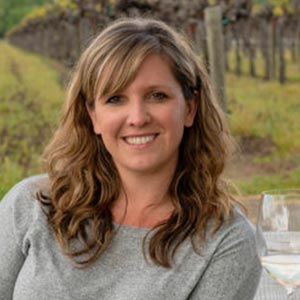 Colleen Fitgerald

Colleen is head winemaker for the Chenin Blanc + Viognier program at Pine Ridge Vineyards. Colleen's path of discovery to wine started from a love for the intricacies of winemaking and daily creative outlet that comes from hands-on work.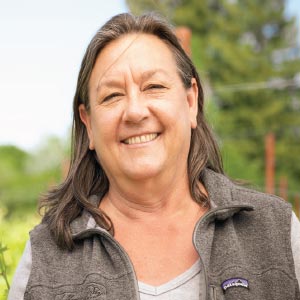 Leslie Mead Renaud

Former SCUBA diving instructor, US Forest Service employee and urban forester, Leslie Mead Renaud's path to becoming Winemaker at Martin Ray is far from boring. Prior to joining the team at Martin Ray Winery, she was Director of Winemaking for Foley's Roth Estate.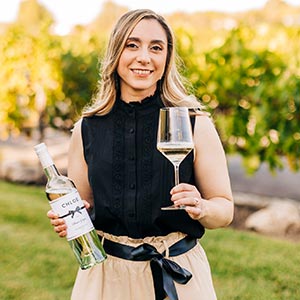 Ayca Revaz

Ayca was taught to appreciate wines from Turkey and Old-World winegrowing regions thanks to her father. Now as Chloe winemaker, Ayca crafts award-winning wines from some of the world's most preeminent vineyards.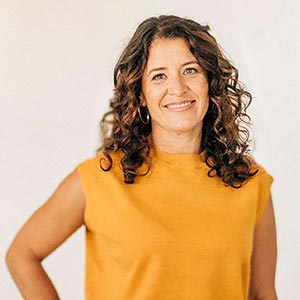 Jessica Tomei

Jessica has spent more than 15 years chasing vines through some of the world's finest wine growing regions. She has traveled the world and completed nearly 20 harvests, working at vineyards in Tuscany, Italy; Chile; and all over California, including Sonoma, Napa, and the Central Coast.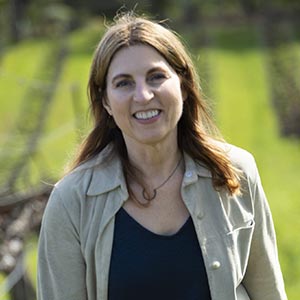 Lisa Amaroli

Residing and working in Europe for several years before college, Lisa gained a perspective into "living" with food and wine lifestyle and discovered her love for wine. Lisa was introduced to the wine business from the ground up, first working in the vineyards, then venturing into roles in the lab and operations before joining the team at Benziger Family Winery in 1999.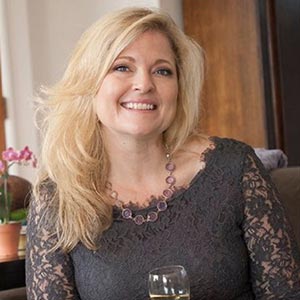 Tawnya Falkner

Tawnya Falner's vision was to create an affordable everyday luxury which embodies the French spirit of joie de vivre (joy of life) and elevates life's everyday moments. Ultimately Tawnya's journey resulted in Le Grand Coutage, an award-winning French sparkling.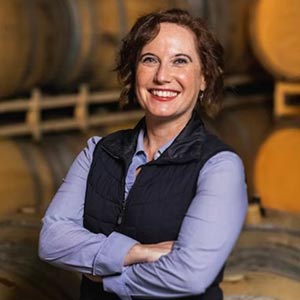 Kristen Barnhisel

Acclaimed winemaker Kristen Barnhisel brings two decades of viticulture and winemaking experience spanning three continents to her role as winemaker for all white wines.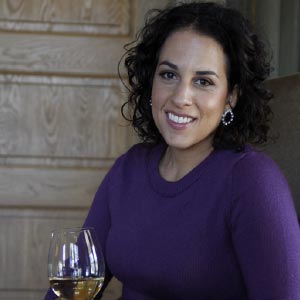 Christine Morrison

Director of Winemaking for SEAGLASS Wine Company – Christine has been with the Central Coast brand for more than a decade. From the winery's signature aromatic whites to its satisfying cool-climate reds, Christine knows how to capture the essence of California's coastal region in every glass.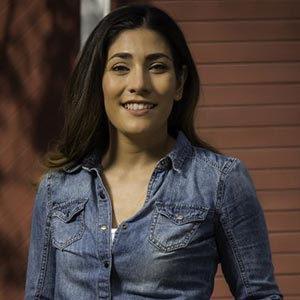 Zidanelia Arcidiacono

Zidanelia and her family moved to Mendoza, Argentina when she was just three years old. Since winemaking is the main industry in that region, she grew up surrounded by winemakers, listening to their wonderful stories. The passion they expressed for their life's work made a deep impression on her at a young age, and she decided that winemaking was her true calling.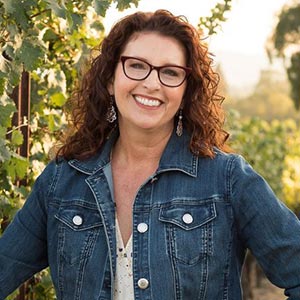 Kim Stare Wallace

In 2011, Kim became President of Dry Creek Vineyard. Her vision for the future of this dynamic family business is clear – to honor the past while innovating for the future to come. Together with her husband Don Wallace, the second generation has been instrumental in guiding the winery on its path toward being recognized as a certified California Sustainable Vineyard and Winery.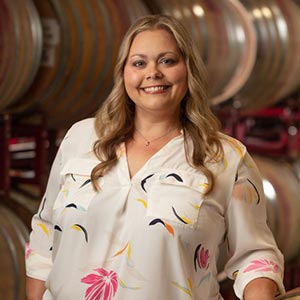 Kristen McMahan

Kristen McMahan is committed to crafting wines that embody both the rustic beauty and refinement that have made the Anderson Valley famous among Pinot Noir enthusiasts.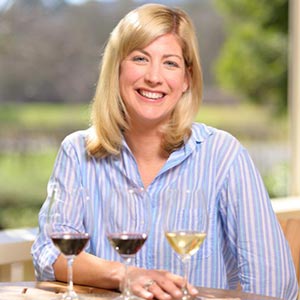 Renee Ary

Renee became the fourth winemaker in the four-decade history of Duckhorn Vineyards in 2014. Renee guides the entire Duckhorn Vineyards portfolio, crafting wines that offer structue and sophistication, as well as a deep and purposeful sense of place.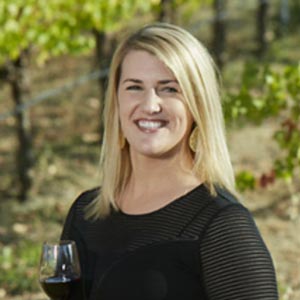 Margaret Leonardi

Margaret Leonardi is a talented winemaker, who creates Fetzer's white wines, including 1,000 Stories Chadonnay.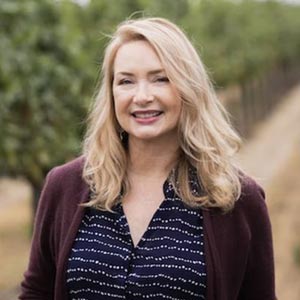 Cynthia Lohr

As the daughter of wine industry pioneer Jerry Lohr, Cynthia Lohr spent some of her youth in the vineyards and at the wineries, absorbing aspects of the wine industry firsthand. In 2002 she joined the family business and since then has been transitioning many roles from director of communications to trade and brand advocate for J. Lohr. In 2019, Cynthia was named chief brand officer.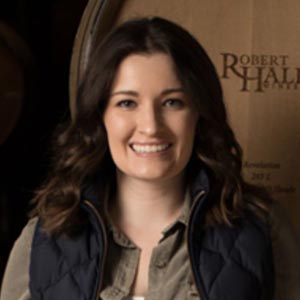 Amanda Gorter

Amanda has trained under some of the best in the industry, including her current mentor, Don Brady. She joined Robert Hall Winery in 2016 and was promoted to Winemaker in 2019. Amanda has a degree in Biology with a Winemaking Certificate from the University of California, Davis.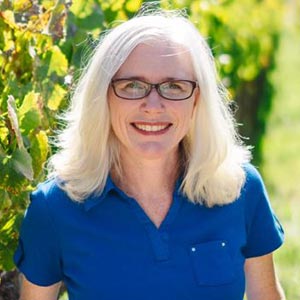 Cara Morrison

Cara Morrison joined Sonoma-Cutrer in 2005 where she immersed herself in crafting Chardonnay in the classic, Burgundian style. She considers Chardonnay a special grape that allows the winemaker more versatility than any other; Sonoma-Cutrer's intense focus on Chardonnay is what attracted her to the brand. Today, Cara loves that her role allows her to experiment with barrel maturation and the blending process of both of Sonoma-Cutrer's Burgundian grape varietals – Chardonnay and Pinot Noir.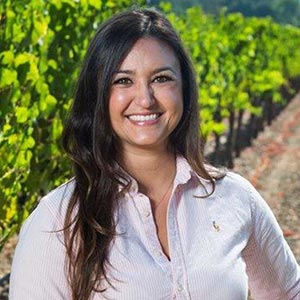 Lauren Kopit

Sterling wines are create by the talented Lauren Kopit. Harvests around the world and an MS in Viticulture & Enology have led her to become Winemaker at Sterling Vineyards.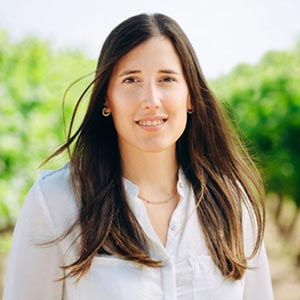 Magdalena Viani

Magdalena Viani: "I believe the best way to remember and enjoy a wine lies in the moment, alongside good food, and above all, in good company."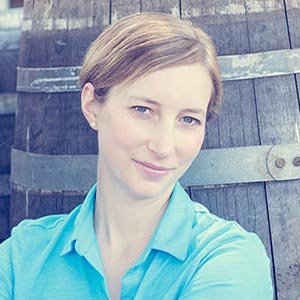 Alison Sokol Blosser

Alison Sokol Blosser is CEO and Co-President of Sokol Blosser Winery. The daughter of founders Susan Sokol Blosser and Bill Blosser, Alison feels a deep connection to the family vineyard and winery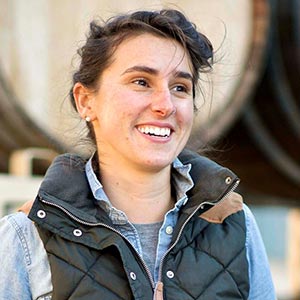 Meredith McGough

A native Pacific Northwesterner through and through, Meredoth found a home at Union Wine Co. after several years making decidedly pinkies-up wines in the Napa Valley, a few formative vintages braving the Oregon elements with a couple of friends in the Willamette Valley wine industry, and some time harvest-hoping and adventuring in France, Australia, and New Zealand.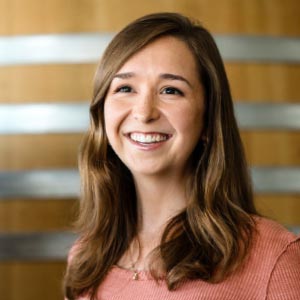 Rebecca Jain

Rebecca has flourished at the helm of the Taken brand, where she has played an active role in expressing the brand's identity and origin through Taken's Red Blend and Chardonnay offerings. Rebecca's fresh take on Taken tells the story of past and future—both of Napa Valley's heritage and her hand in shaping what's to come.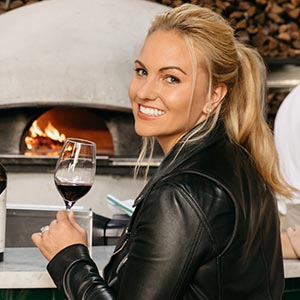 Jamie Benziger

As the second-generation winemaker at Imagery, Jamie has been on a roll. Not only was she named the 2019 Best Woman Winemaker in the International Women's Wine Competition, she was also included on Wine Enthusiast's list of 40 Under 40 Tastemakers.

Celebrate Women's History Month with Wines from these Women Winemakers at our stores and online!
SHOP NOW!
*Online shopping for wine available only at select stores.

Find your favorite wines at our stores and online!
SHOP NOW!
*Online shopping for wine available only at select stores.