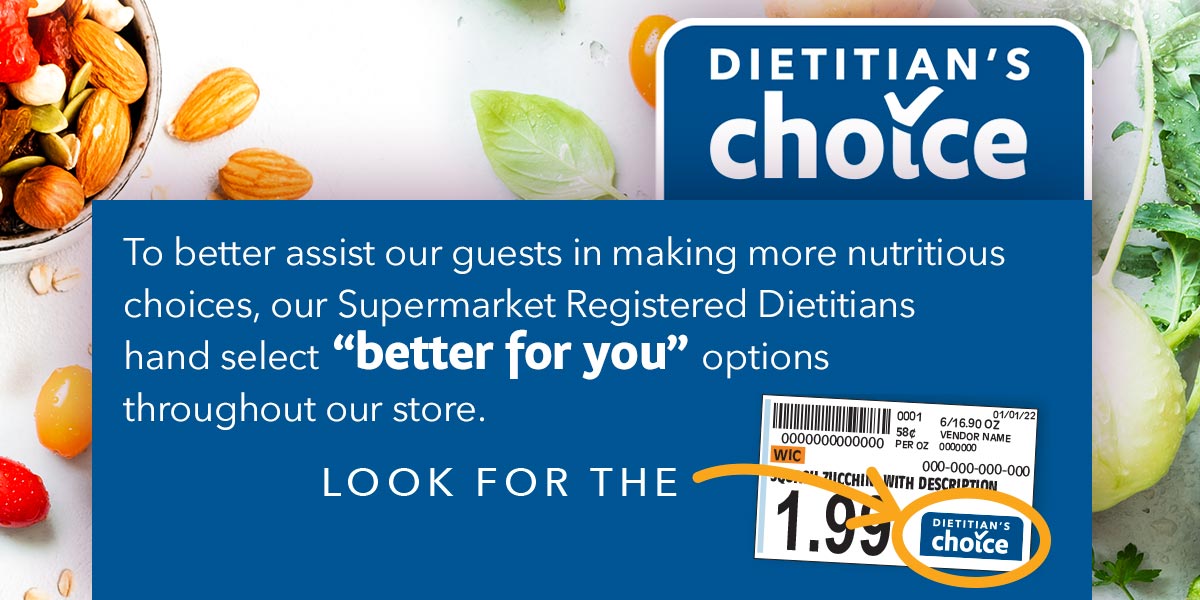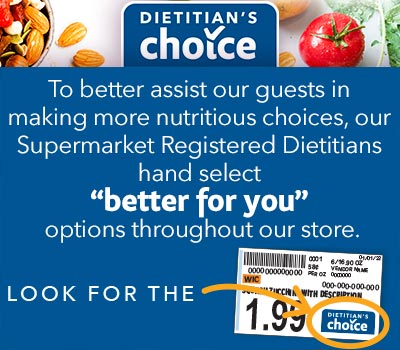 After reviewing recommendations from the Academy of Nutrition and Dietetics, American Heart Association, FDA, USDA, World Health Organization, Mayo Clinic and Harvard School of Public Health, we developed our own guidelines for "better for you" options found in our stores.
Note: These recommendations are for the general population. If you have any concerns for special diets, please feel free to reach out to any of our Supermarket Registered Dietitians.
Our Dietitian's Choice items focus on:
✔
Little to no added sugar
Due to the complexity of various products on the market, we use general guidelines along with our discretion to help our guests shop for more nutritious options.
Endorsed by

More information at
celebratemore.com/dietitians