where there's smoke, there's delicious flavor!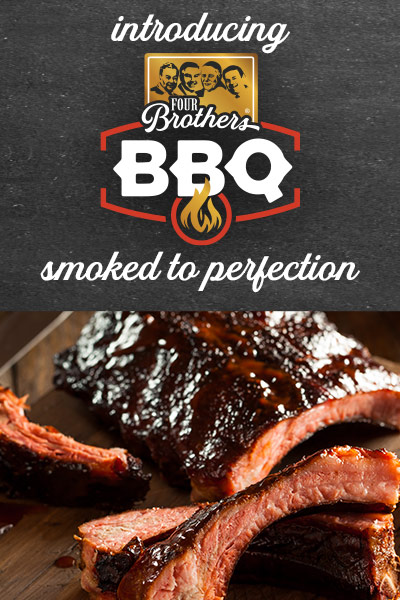 Four Brothers BBQ is available fresh in our meat or deli department.
From slow-smoked meats and smoky sides to crisp cole slaws, we put in the time it takes so you can pick up and enjoy BBQ perfection.
Check out our weekly ads for Four Brothers BBQ items
Shop Four Brothers BBQ items online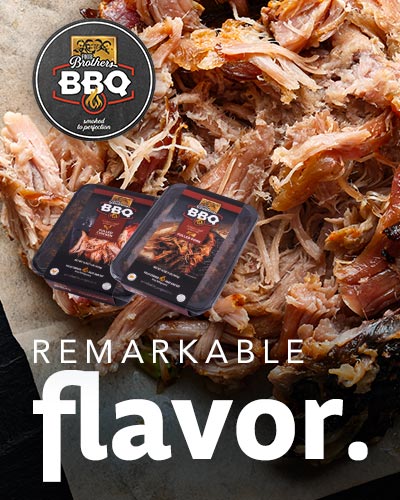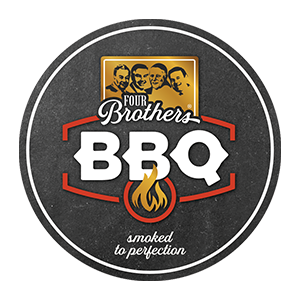 Our pitmasters dedicate hours to ensure the smoky flavors pull through and natural juices marinate each cut of meat to tender, delicious perfection.
You bring the bib. We'll provide the mouth-watering BBQ.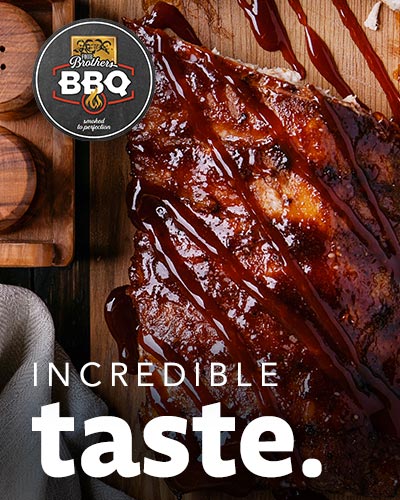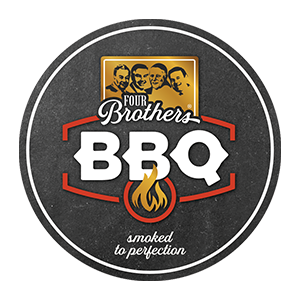 You've GOT to try this —
even if you're a smoking legend, your taste buds will thank you. Where there's smoke, there's full-flavored delicious.
MealTime Inspiration

Serving Size
2-3 Street Tacos
Ingredients
12–15 White Corn Tortillas
2 Avocados, peeled and sliced
1 C. Grape Tomatoes, sliced in quarters
16 oz. Four Brothers Pulled Pork or Chicken
2/3 C. Chopped Fresh Cilantro
Sour Cream
Pico de Gallo
Fresh Lime Juice
Pickled Vegetables
1 Red Onion, thinly sliced
4 Radishes, thinly sliced
1/2 C. Apple Cider Vinegar
1 Tbsp. Sugar
1 1/2 tsp. Salt
1 C. Water
Instructions
Prepare the pickled vegetables by combining sliced onions and radishes in a glass jar with apple cider vinegar, sugar, salt, and water. Seal with a lid and let sit for 20-30 minutes.
Using our Smoked Pulled Pork or Pulled Chicken, assemble the Street Tacos. Start with corn tortillas, add shredded pork or chicken, tomatoes, pickled onion and radishes and garnish with fresh cilantro, sour cream, Pico de Gallo, and fresh lime juice.

Sweet & Smokey BBQ Grain Bowls
Ingredients
2 C. Four Brothers Smoked Pulled Pork or Chicken with sauce
3 C. Cooked Brown Rice or Cauliflower Rice
1 1/2 C. Corn Kernels (Fresh, frozen or canned)
1 Can Black Beans, drained and rinsed
1 Can Green Chiles
6-8 C. Chopped Leafy Greens (Romaine, Leaf Lettuce or Kale)
1 C. Pico de Gallo
1 C. Shredded Cheese
Instructions
In a skillet over medium heat, warm the black beans and corn until heated through. Warm the pulled pork/chicken and rice if needed over the stove top or in the microwave.
Assemble the bowls: divide the rice, pulled BBQ pork/chicken, corn, bans, leafy greens and pico de gallo into 4 bowls. Garnish with cheese and additional Four Brothers BBQ if desired.