Where there's smoke, there's delicious flavor!
Four Brothers BBQ is available fresh in our meat or deli department.
From slow-smoked meats and smoky sides to crisp cole slaws, we put in the time it takes so you can pick up and enjoy BBQ perfection. Check out our weekly ad for deals on your favorite Four Brothers BBQ items.

Remarkable Flavor
Our pitmasters dedicate hours to ensure the smoky flavors pull through and natural juices marinate each cut of meat to tender, delicious perfection.

Incredible Taste
You've GOT to try this —
even if you're a smoking legend, your taste buds will thank you. Where there's smoke, there's full-flavored delicious.
You bring the bib. We'll provide the mouth-watering BBQ.
Shop Now!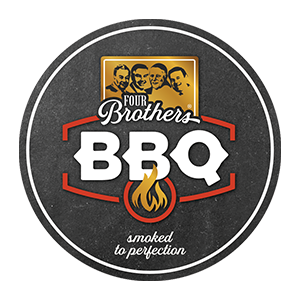 Smoking Hot Recipes
Get ready to spice up your lunch, potluck or dinner with these delicious BBQ meal inspiration and ideas.