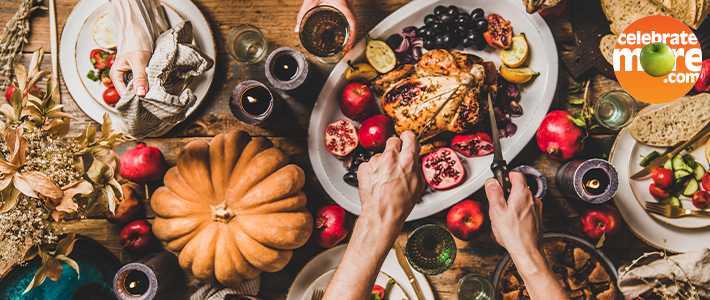 5 Holiday Hosting Tips

The holidays are here, and that means lots of time spent celebrating with family and friends. But when loved ones are in town for the holiday season, there never seems to be enough time in the day. Cue – holiday stress! You're juggling the hustle of the holidays in addition to the importance of quality time spent with those you love. To help navigate the challenging role of being a host during the holiday season, I bring you 5 holiday hosting tips to help make the most of your time together as you entertain your guests!
1. Have A Game Plan
Just like writing up plays on the whiteboard before a hockey game, you can write up your game plan before your holiday meal. But instead of the whiteboard, use your dining table! Decide which serving dishes you want to use for each recipe and set them out on the table. Put a sticky note on each dish that shows where the recipe belongs. Go ahead and set your entire dining table; napkins, silverware, serving dishes, and décor. Basically, anything that isn't food. The best part about this strategy is that you're able to complete it as early as you would like!
2. Alleviate the Stress of Food Allergies and Preferences
Of course, allergies are something to take very seriously as a host. Always ask your guests for guidance on navigating their allergies. They're the expert on how to cook in compliance with their allergies after all! Plus, they'll appreciate your efforts to accommodate. For example, instead of the added stress involved in finding gluten free recipes, ask your gluten-free guests what kinds of products they use or if they have a favorite recipe. They're more than likely to share a few tips and tricks for cooking according to their allergy. And don't be afraid to take them up on an offer to bring a dish that fits their dietary needs!
3. Try mise en Place Preparation
Mise en place is a French phrase that means "to gather". The strategy is common in commercial kitchens, but I love adapting it for use at home! It simplifies the process when you're cooking multiple dishes for one event.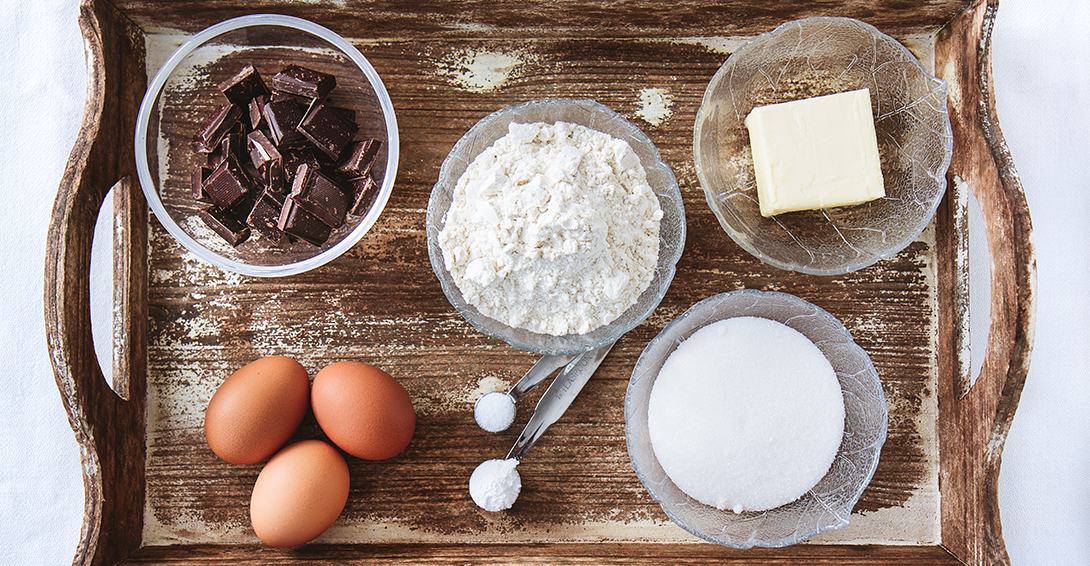 Grab a tray or baking sheet and get started by measuring out all the ingredients for a recipe. Place the measured-out ingredients on the tray or baking sheet, along with the recipe card. No more searching for ingredients or making a mess with measuring in the midst of cooking!
4. Make Breakfast Bakes Ahead of Time and Freeze
Egg based breakfast bakes freeze exceptionally well – take advantage of it! Follow the recipe as you normally would from the first step to the last step. Instead of cutting it up to serve, cover the bake and freeze it! In the 24 hours before you expect guests to arrive, pull the breakfast bake out and place it in the refrigerator to thaw. When your brunch guests arrive or when your house guests start to wake up, reheat the egg bake. Simply heat the oven to 375F and bake the dish until it reaches an internal temperature of 165F! Then, serve it up to your guests. It tastes delicious and you get to enjoy time visiting with loved ones instead of cooking in the kitchen.
5. Have Snacks on Hand
Even if you don't have houseguests, you never know when someone might drop by during the holidays! Quick and simple snacks are nice to have for surprise visits and to tide over the household between celebrations. Here are a few of my favorites to have on hand:
Cheese, meat, and cracker tray
Veggie tray with dip
Popcorn
Pretzels (bonus points for a fun holiday pretzel dip!)
Frozen pizza (cut into small squares for a group to snack on)
Fruit
Yogurt
Chips and salsa
—
Whether it's out of town guests, dinner guests, or simply your adult children home for the holidays – it can be stressful. But not this year! You're armed with these tips to host guests without the stress this holiday season.
Interested in reading about my tips for enjoying food around the holidays? Check out my tips from a recent blog: 3 Ways to Keep Joy in Food This Holiday Season
Enjoy the holidays, and happy eating!
Jess, Registered Dietitian
MPPD, RDN, LD