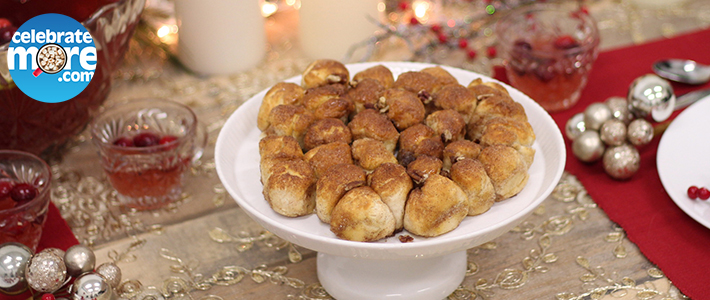 Ingredients
1 Tube of Biscuit Dough
1/4 C. White Granulated Sugar
1/2 C. Brown Sugar
1 tsp. Cinnamon
6 Tbsp. Melted Butter
Non-stick Spray
Instructions
In a small bowl, combine the melted butter and brown sugar. Mix well to combine and set aside.
Open the tube of biscuit dough and cut each biscuit into quarters. Roll each piece into a ball and place them all into a medium bowl.
In another small bowl, mix the white sugar and cinnamon together. Pour cinnamon sugar mixture over the dough balls. Stir gently to combine.
Spray air fryer pan with non-stick spray. Pour in cinnamon sugar dough balls and spread evenly.
Pour butter and brown sugar mixture evenly over the top. Air fry the monkey bread for about 20 minutes at 320°F, or until toothpick comes out clean. Add more time if needed.
Carefully remove the monkey bread from the air fryer and turn over onto a plate.
Shop Ingredients