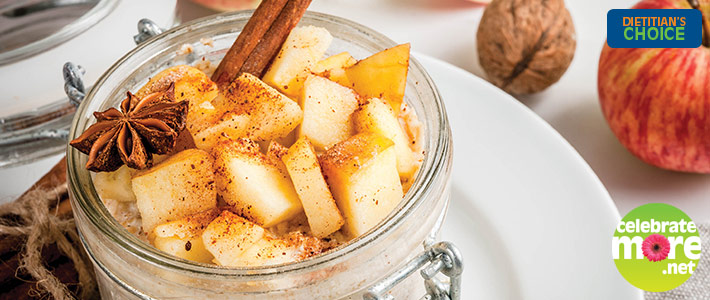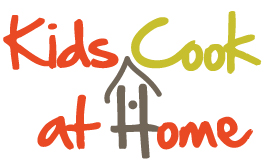 Recipe Difficulty: Easy
Oven: No
Stovetop: No
Knife: Yes
Apple Cinnamon Overnight Oats
Supplies:
- Glass or Plastic jar or bowl. Must have a lid. 
- Measuring Cups
- Measuring Spoons
- Cutting Board
- Knife
- Spoon

Ingredients
1/2 Cup Oats
1/2 Cup Skim or Low Fat Milk
1/4 Cup Plain or Vanilla, Non-Fat Yogurt
1/2 Cup Apple, chopped
1/8 tsp Honey
1 tsp Chia Seeds (optional)
Instructions
Always start each recipe by washing your hands. Then, wash the apple with running water.
Measure out all ingredients, as listed above.
Have an adult assist with cutting the apple into chunks. Then wash hands.
In a glass jar, pour in oats, milk and yogurt. Stir lightly.
Add a layer of chopped apples and top with cinnamon, honey and chia seeds. Stir lightly until all ingredients are mixed together well.
Place in fridge and let sit overnight. In the morning, stir before eating. Enjoy cold or heat up in microwave.
Notes
Optional Substitutions:
Old Fashioned Oats or Quick Oats are great options.
Substitute a vanilla yogurt for a plain.
Chia seeds are options. You could also add ground flaxseed for a little extra healthy fats and protein if desired.
Safety Note:
Adults should always supervise children in the kitchen, especially when using knifes and larger kitchen appliances. Please use your best judgement based on your child's skillset to determine which steps in the recipe they will need additional assistance with.