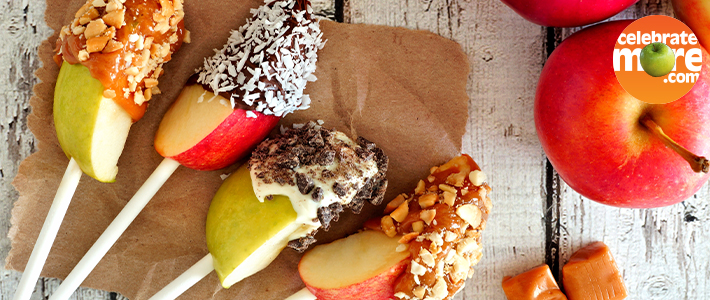 Ingredients
Apples, cut into thick slices
Caramel, melted
Chocolate, melted
Nuts, chopped
Shredded Coconut
Candy, finely chopped
Skewers
Instructions
Prepare toppings first. Put each topping in a separate small bowl.
Next, in a microwave safe bowl, melt the caramel squares. Heat in the microwave for about 30 seconds, stir. Continue to heat for 10-15 second intervals until fully melted. *Bowl will be hot, handle carefully. Repeat the same steps with your chocolate. Set aside.
Cut apples into thick slices and insert a skewer into each wedge.
Dip each apple slice into chocolate or caramel, then add your favorite toppings! Enjoy!
Notes
To prevent apples from browning, spay with a little bit of lemon juice before dipping into caramel or chocolate.