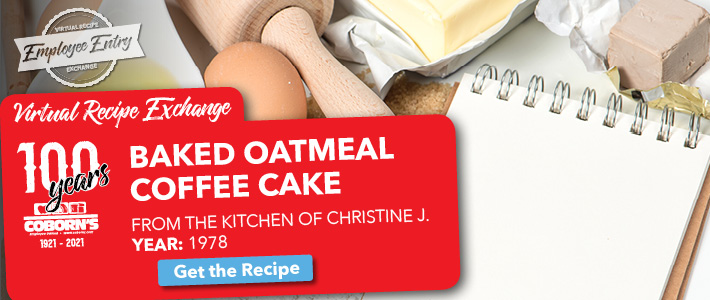 This recipe has been in our family for years. It's our go to breakfast when we all get together. It tastes delicious too! ~ Christine J.
Ingredients
3 cups oatmeal
1 tsp baking powder
1 tsp salt
1 cup brown sugar
Options: Stevia to equal 1 cup OR not use as much sugar
1/2 cup oil
Options: 1/2 cup of apple sauce OR coconut oil OR melted butter
2 eggs
1 cup milk
Instructions
Mix together the oatmeal, baking powder, salt, and sugar.
Add oil (or one of the options) eggs, and milk. Mix well.
Now The Fun Part: 1/2 cup of any of these can be added. If healthy add fruit, if fun add chips and seeds. Suggestions: sunflower seeds, chopped pecans or walnuts, raisins, mini chocolate chips, chopped fresh strawberries, raspberries, blueberries.
Pour in a 9x9 inch pan.
Bake 1/2 hour at 350°F degrees oven.