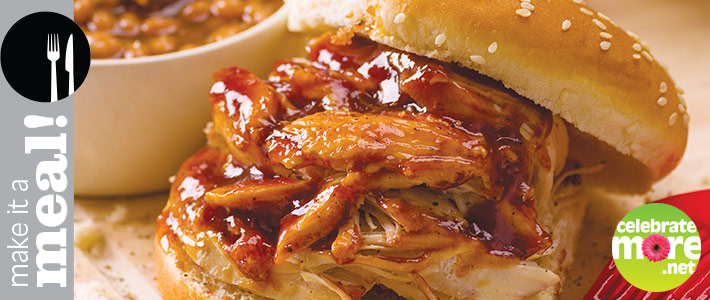 BBQ Pulled Chicken
Ingredients:
3 pounds boneless skinless chicken breast
1 16-oz. bottle BBQ xauce
½ cup Italian Dressing
¼ cup dark brown sugar
2 tablespoons Worcestershire sauce
1 package of buns
Directions:
Place chicken breasts in 6-quart slow cooker.
Mix together remaining ingredients and pour over chicken.
Cook on high for 3-4 hours or on low for 6-8 hours.
Remove chicken and shred with a fork. Place back in slow cooker to coat with sauce.
Serve on buns.
*Recipe adapted from Sweet Baby Ray's