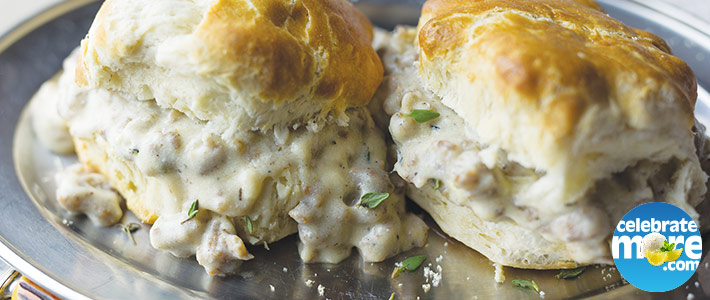 Biscuits & Gravy
Ingredients:
1 Can Refrigerated Biscuits
16 Oz. Ground Italian Pork Sausage
1/3 Cup All-Purpose Flour
2 1/2 Cups Milk
Salt & Pepper To Taste
Directions:
Bake biscuits as directed on can.
Meanwhile, in large skillet, cook sausage over medium-high heat about 5 minutes, stirring frequently, until no longer pink.
Using whisk, stir in flour. Gradually stir in milk and heat to boiling; boil 3 to 4 minutes, stirring constantly, until mixture thickens. Add salt and pepper.
Server gravy over warm biscuits.