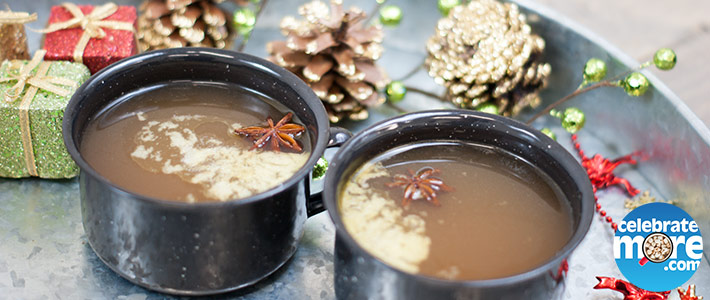 Bourbon Apple Cider Toddies
Ingredients
4 Cups Apple Cider
1 Cinnamon Stick
1 Whole Star Anise, plus more for garnish (garnish optional)
Juice of 1/2 Lemon
1/2 Cup Bourbon
Butter (optional)
Instructions
Pour cider along with cinnamon and anise to small saucepan and bring to a simmer over medium heat. Cook until reduced by half and flavor is intensified.
Add lemon juice and bourbon and stir until warmed through.
Pour into mugs and garnish with star anise and a small pat of butter.