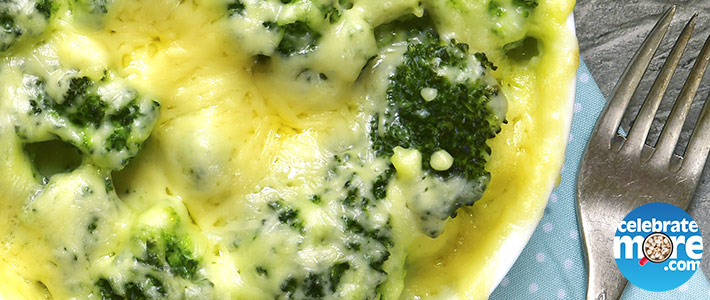 Ingredients
8 Oz. Cream Cheese, cubed
1 Cup Sour Cream
1 Packet Italian Salad Dressing Mix
3 Cups Frozen Chopped Broccoli, thawed, drained and patted dry
2 Cups Shredded Cheddar Cheese, divided
Snack Crackers
Instructions
In a large bowl, beat cream cheese, sour cream and salad dressing mix until blended.
Fold in broccoli and 1-1/2 cups of cheese.
Spoon into a shallow 1-qt. baking dish coated with cooking spray.
Bake, uncovered, at 350ºF for 20 minutes.
Sprinkle with remaining cheese.
Bake 5 minutes longer or until cheese is melted.
Serve with warm crackers.