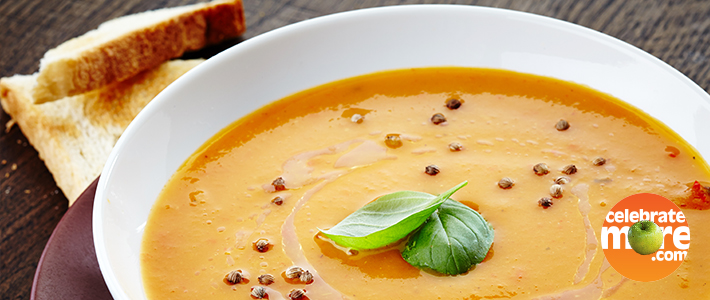 Ingredients
1 lb. Italian Sausage, ground
8 Cups Butternut Squash, cubed seeded peeled
1 Large Apple, peeled and chopped
1 Large Onion, cut into small chunks
2 Tbsp. Brown Sugar
¾ tsp. Salt
¾ tsp. Cinnamon
1/8 tsp. Pepper
3 Cups Chicken Broth
¾ Cup Milk
6 Oz. Greek Plain Yogurt
2 Tbsp. Chives, chopped (optional)
Instructions
In Dutch oven, cook Italian sausage until cooked through. Then remove sausage from the Dutch oven, and set aside.
In the same Dutch oven, add in squash and let sauté for 4-5 minutes over medium heat before adding in apple, onion, brown sugar, salt, cinnamon and pepper. Sauté for another 2-3 minutes until squash, apples and onions have lightly softened, stirring occasionally.
Add broth.
Cover; heat to boiling over medium-high heat.
Reduce heat; simmer about 20 minutes.
In blender or food processor, place one third of mixture.
Cover; blend until smooth.
Repeat twice to use up remaining soup.
Return to Dutch oven and add back in Italian Sausage, stir in milk and yogurt.
Heat over low heat, stirring occasionally, until heated through.
Before serving sprinkle with chives.