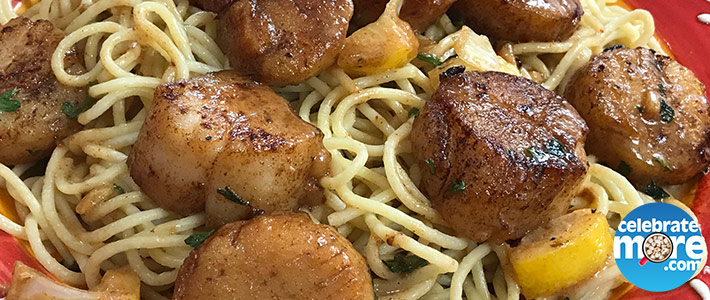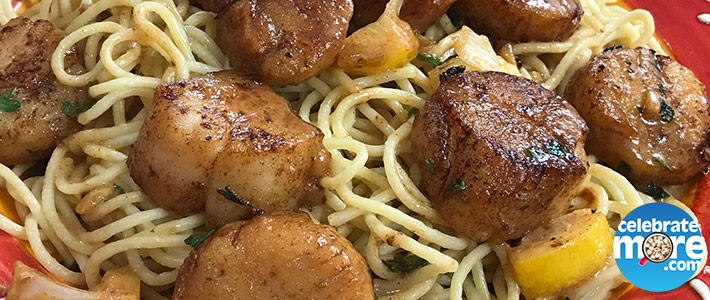 Ingredients
1 Lb. Fresh Scallops
2 Cloves Garlic, minced
1 Slice of Lemon, cut into wedges
1 tsp Fresh Parsley, chopped
1 tsp Black Pepper
1/8 tsp Cayenne Pepper
1 tsp Salt
1 Tbsp Olive Oil
1 Tbsp Butter
3 Tbsp Heavy Whipping Cream
2 Tbsp White Wine
¼ Cup Water
Spaghetti
Instructions
Rinse scallops, pat dry and season with salt and pepper.
Heat skillet with olive oil and butter.
Pan sear scallops on both sides until nicely browned, careful to not overcook. Remove from pan and set aside.
In same skillet, add garlic and sauté, adding more olive oil if needed.
Add heavy cream, water, wine, salt and cayenne pepper. Bring to gentle simmer until sauce thickens.
Return scallops into skillet, add parsley and lemon.
Once warmed through, turn off and serve immediately over thin spaghetti or angel hair pasta.
Notes
This recipe is also great with shrimp!