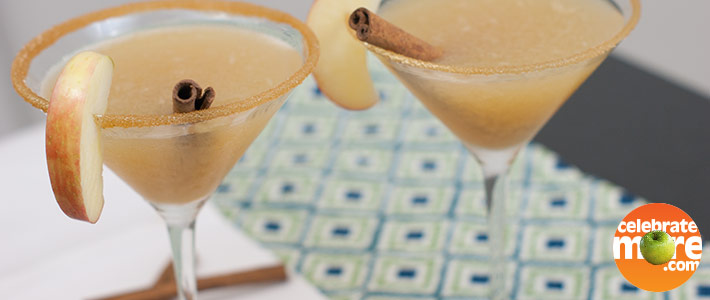 Ingredients
2 Oz. Vodka
1 Oz. Apple Liquor
Apple Cider
Cinnamon Sugar
Caramel Syrup
Apple slice for garnish (optional)
Cinnamon Stick for garnish (optional)
Instructions
Combine vodka and apple liqueur in cocktail shaker filled with ice.
Fill shaker to 2/3 full with apple cider (less for a stronger drinks) Shake well.
Dip the rim of martini glasses in caramel syrup, then cinnamon sugar.
Drizzle caramel syrup around inside martini glasses.
Fill glasses with liquor mix, garnish with apple and cinnamon stick.