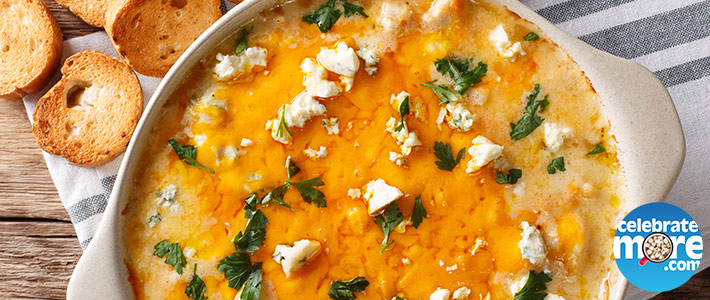 Cheesy Buffalo Chicken Dip
Ingredients
1 Tbsp Oil
1 Onion, chopped
3 Cups Cooked Chicken, shredded
3/4 Cup Hot Sauce
8 Oz. Cream Cheese
2 Cups Shredded Cheddar Cheese
Crumbled Blue Cheese for Garnish, optional
Fresh Parsley, chopped for Garnish, optional
Chips, Celery Sticks and Pretzels for serving
Instructions
Heat oil in skillet on medium-high heat. Cook onion till tender, about 5 minutes.
Add onions, chicken, hot sauce, cream cheese and half of shredded cheese to slow cooker.
Cover and cook on low 2-3 hours. Stir contents, cover with remaining shredded cheese. Cook until cheese melts.
Garnish with blue cheese and parsley before serving.