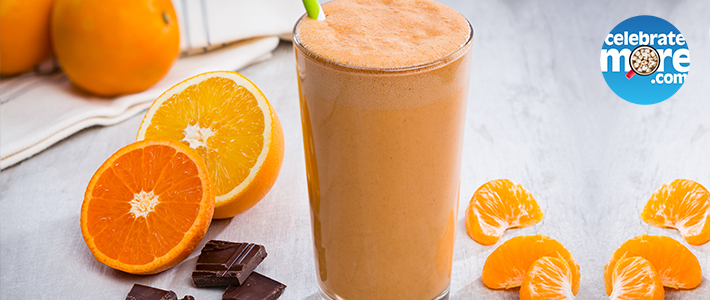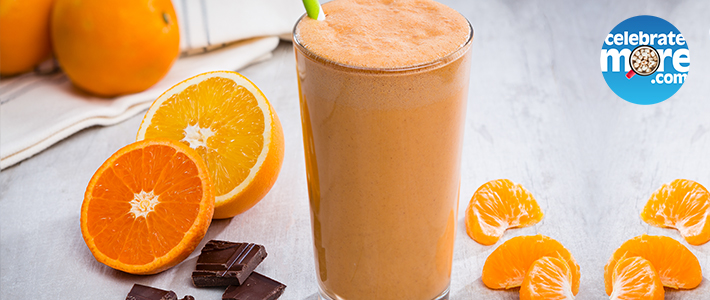 Chocolaty-Orange Smoothie
Ingredients
4 Clementines, peeled
2 Medium Oranges, segmented and frozen
1 Cup Chilled Coconut Water
2 Tbsp. Dark Chocolate, chopped
Instructions
In blender, purée all ingredients on high until smooth.
Pour into glasses and enjoy!
Notes
To segment oranges, slice off ends and place cut side down on cutting board. With paring knife, slice down sides of oranges to remove skin and white pith. Hold each orange over small bowl, and gently cut along sides of membranes to release each segment.
Percent Daily Values are based on a 2,000 calorie diet. Your daily values may be higher or lower depending on your calorie needs.