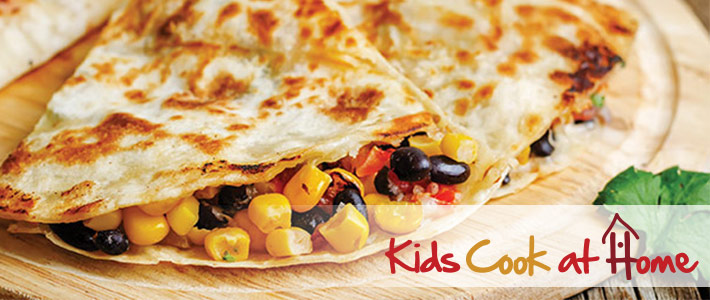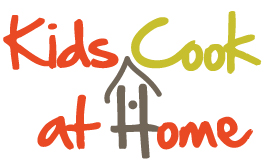 Recipe Difficulty: Medium
Oven: No
Stovetop: Yes
Knife: Yes
These confetti quesadillas are perfect for a quick lunch or dinner option for the family. So many great pantry staples such as canned beans, and frozen or canned vegetables can be used in this recipe. 
Supplies Needed
- Can Opener
- Measuring Cups
- Measuring Spoons
- Spatula
- Pan
- Pizza Cutter
-Paring Knife
Serving Size
6 large quesadilla
Ingredients
Quesadilla Ingredients
12 Tortillas, corn or whole wheat
1 Cup Monterey Jack Cheese, shredded
1 Cup Colby Jack Cheese, shredded
1/2 Cup Corn
1/2 Cup Cilantro, chopped
1 Red Bell Pepper, finely chopped
1/2 Cup Low Sodium Black Beans, drained and rinsed
Dip Ingredients
2 Cups Fat-Free, plain greek yogurt
1 Cup Cilantro, finely chopped (loosely packed)
1 tsp. Cumin
Instructions
Make the dip first. In small bowl, mix yogurt, 1 cup loosely packed cilantro and cumin; Set aside.
Time to Make the Confetti Quesadillas. Wash all produce under running water. Drain and rinse all canned vegetables under running water.
With an adult, carefully cut the red bell pepper into small pieces. Then, set aside.
With the help of an adult, preheat large skillet over low-medium heat. To build quesadillas start with 1 tortilla, then add some cheese, corn, cilantro, beans and red pepper. Top with second tortilla and let cook until cheese is melted, and ingredients are warmed through, flipping halfway through. Tip: Always stay a spatula-length away from the stove for safety.
Repeat for remaining quesadillas and shut off the stove when finished. Serve with dip.
Notes
Optional Substitutions:
Use canned or frozen corn rather than fresh. Be sure to drain and rinse canned corn- for better nutrition, look for no-salt-added canned vegetables
Don't have a red pepper? You can use canned diced tomatoes - no salt added instead. Just drain them to remove excess liquid.
Plain greek yogurt can be a substitute for sour cream. Don't like it plain? Add a little bit of salsa and mix it with the yogurt to give it more flavor that ties in with your quesadillas. 
Safety Note: 
Adults should always supervise children in the kitchen, especially when using knifes and larger kitchen appliances. Please use your best judgement based on your child's skillset to determine which steps in the recipe they will need additional assistance with. 
This recipe was shared from our friends at Reach Up Head Start.