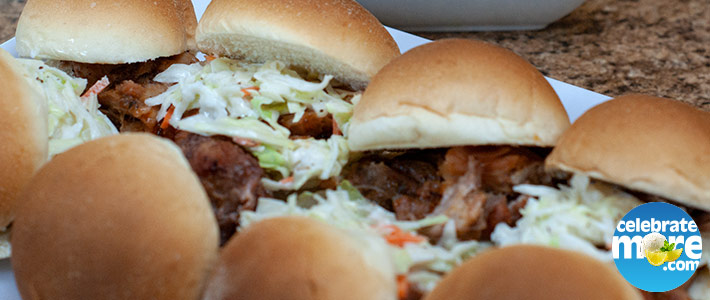 Country Style BBQ Rib Sandwiches
Ingredients
3-4 lbs. Country Style Bone-in Ribs
12 Oz. Can of Dr. Pepper Soda
Ol' West BBQ Sauce
2 Packages Four Brothers Dollar Buns
1/2 lb. Coleslaw (optional)
Instructions
Pour Dr. Pepper into slow cooker followed by ribs. Cook on low for 8 hours.
Prepare baking sheet with foil and preheat oven to 350ºF.
Transfer ribs onto prepared baking sheet and drizzle with Ol' West BBQ Sauce.
Bake 15-20 minutes.
Place hot bbq rib meat directly into dollar buns and top with coleslaw.