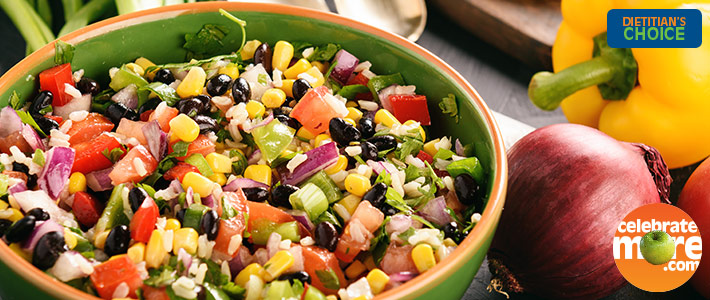 Ingredients
15 Oz. Can Food Club No-Salt Added Black Beans, drained and rinsed
15 Oz. Can Food Club No-Salt Added Pinto Beans, drained and rinsed
15 Oz. Can Food Club No-Salt Added Whole Kernel Corn, drained and rinsed
3/4 Cup Pico de Gallo
1/4 Cup Food Club Italian Dressing
2 Tbsp. Fresh Cilantro, chopped (optional)
Instructions
Put all ingredients into large bowl and mix well.
For best flavor, cover and refrigerate for at least 2 hours before serving.
Enjoy with whole grain chips.
Notes
Dietitian's Tips: Always look for no-salt added versions of canned products. By draining and rinsing canned vegetables and beans you can reduce the sodium up to 41%!