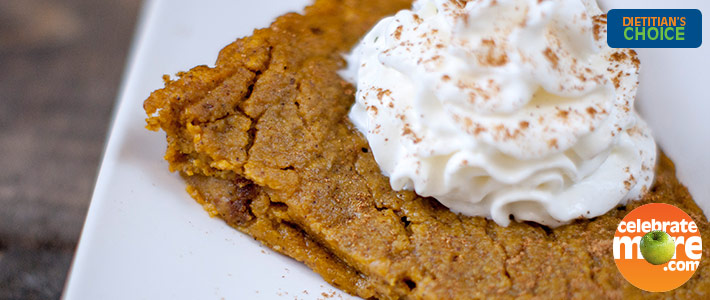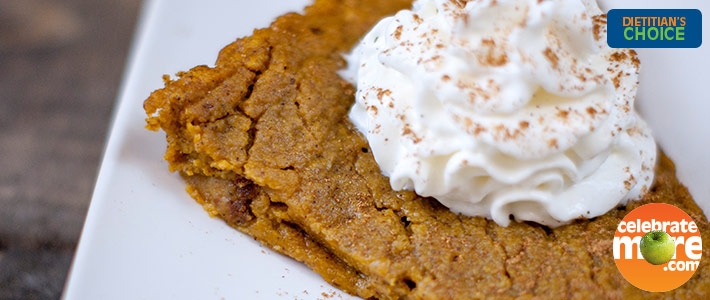 Ingredients
1 tsp Pumpkin Pie Spice
2 tsp Cinnamon
1/2 tsp Salt
2 tsp Baking Powder
1/3 Cup Whole Wheat White Flour
1/3 Cup Brown Sugar
2 Stevia Packets
15 Oz. Can 100% Pumpkin Puree
3/4 Cup + 2 Tbsp Skim Milk
2 Tbsp Canola Oil
1 Tbsp Ground Flaxseed
2 1/2 tsp Pure Vanilla Extract
Instructions
Preheat oven to 400ºF.
Lightly spray 10 in. round pan with non-stick spray.
In large bowl, combine spices, baking powder, flour and sugars. Stir well.
In separate bowl, combine pumpkin, milk, oil, flaxseed and vanilla. Whisk together.
Pour wet ingredients into dry ingredients and combine.
Pour into greased pan and bake for 35 min.
Remove from oven and let cool completely. Once cooled, let pie set in fridge for at least 6 hours prior to serving.