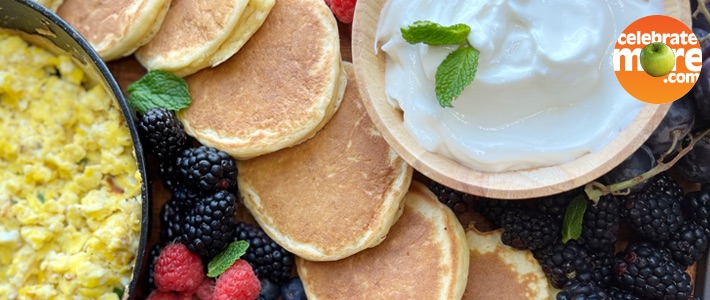 You can use these food items as inspiration or try something new! The opportunities are endless.
Ingredients
Strawberries
Blueberries
Raspberries
Blackberries
Grapes
Fresh mint (for garnish!)
Vanilla Greek Yogurt
Eggs, scrambled eggs or hard boiled
Pancake Mix
Instructions
Make pancakes according to the package instructions. Cover with foil and place in 170 degree oven to keep warm.
Scramble the eggs in a small pan. Either transfer to a separate bowl, or even place a small skillet on the board!
Make a "river" out of the pancakes.
Fill in with the rest of your ingredients!