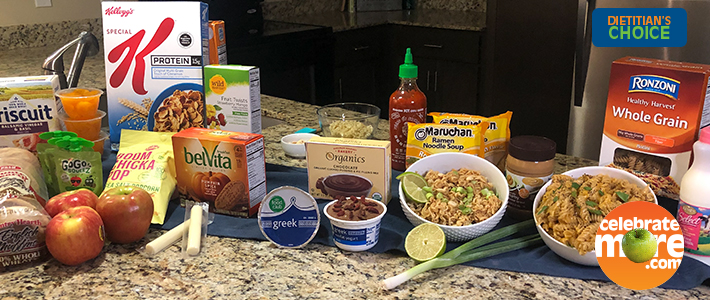 Whether your student is college-bound or stuck at home, good nutrition is important for keeping their brains sharp and ready to learn. Yes, as it turns out, ramen is not exactly a balanced diet – but the good news is that with a dorm fridge and a little planning, you
can make sure your student is all set when late night study-fueled snack cravings set in.
Our Registered Dietitian, Emily, has some great ideas for packing or sending a care package to send to your kids in college, or turn your student's dorm room (or maybe this fall, their bedroom) into a place that enables and encourages nutritious snacking. Check out some of her great recipes all college students will be sure to love.
Banana Bread Yogurt Cup
Servings: 1
Ingredients
1-6 oz container Greek yogurt
½ banana, mashed
Dash vanilla
1T granola
1T walnuts
Instructions
Add mashed banana and vanilla to yogurt container and mix.
Top with granola and walnuts
Chocolate Cake Yogurt Cup
Servings: 1

Ingredients
1-6 oz container Greek yogurt
2T chocolate pudding mix
Optional: Top with fresh fruit
Instructions
Add chocolate pudding mix to yogurt container and mix.
Top with fresh fruit.
Micro Mac and Cheese
Servings: 2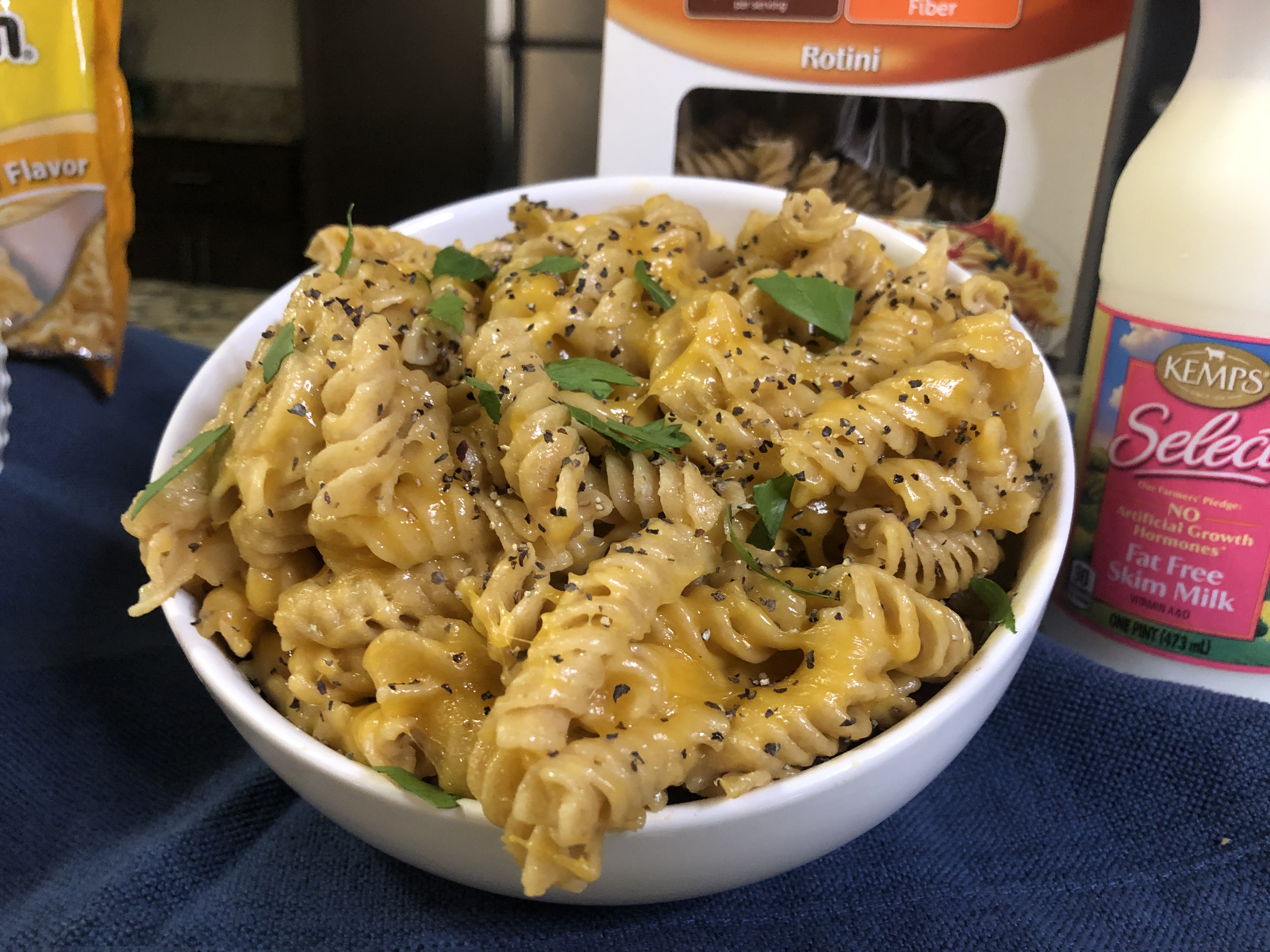 Ingredients:
1/3 cup whole grain pasta
¾ cup water
¼ cup low-fat milk
½ tsp cornstarch
3 T shredded cheese
Salt and pepper
Instructions:
In a medium bowl or large mug, add pasta and water.
Microwave about 4 minutes or until pasta is fully cooked.
Drain pasta of excess water.
Add milk, cornstarch and shredded cheese to pasta and mix.
Microwave an additional 60 minutes or until sauce is melted.
Season with salt and pepper.
Micro Ramen Pad Thai
Servings: 1
Ingredients: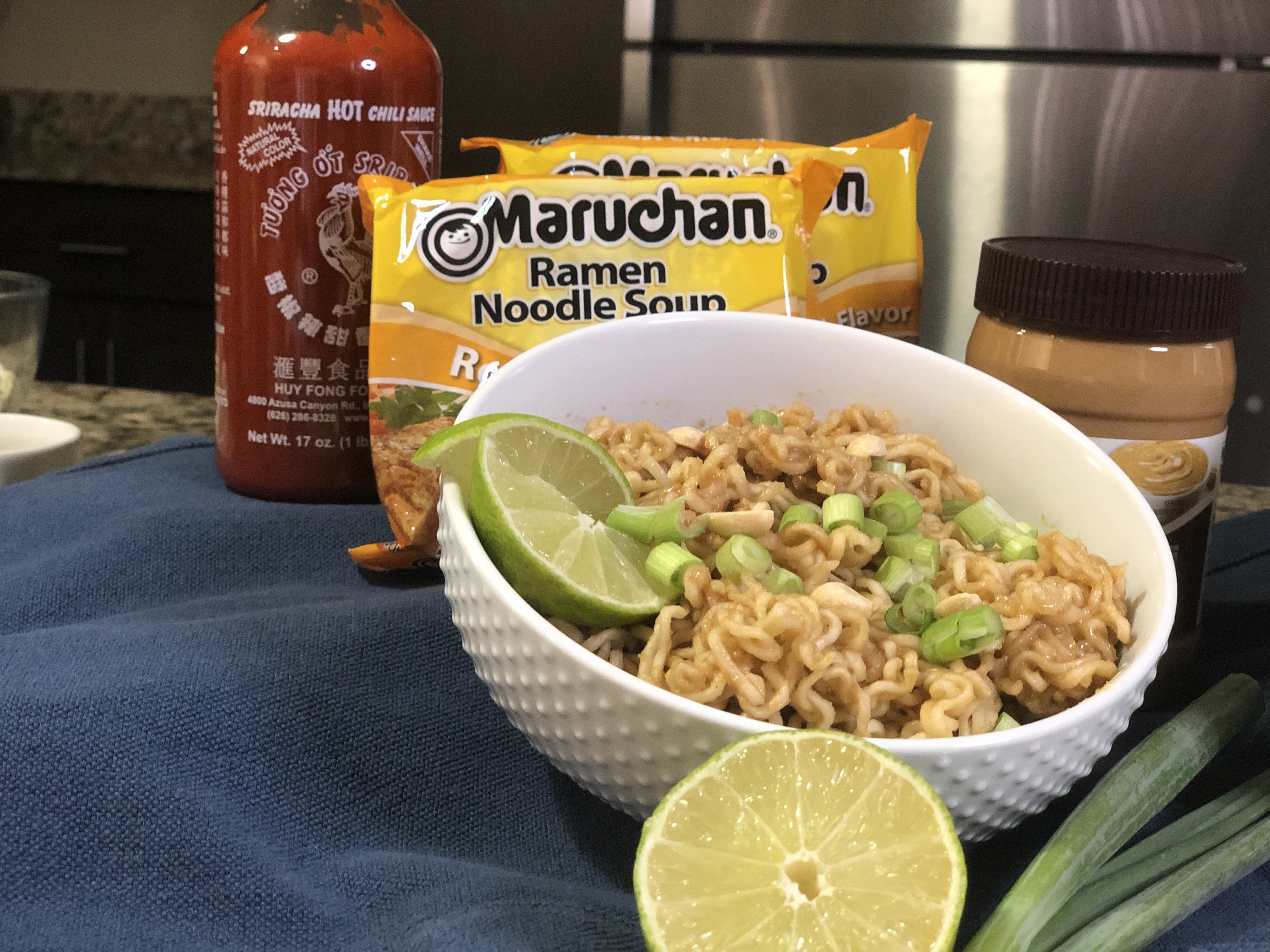 Ramen packet (noodles)
½ cup water
½ cup frozen mixed veggies
1 T Peanut butter
1 tsp honey
¼ tsp siracha
½ lime, juiced
1 T Peanuts, crushed
Instructions:
Add ramen noodles, water and frozen veggies to a medium bowl. Microwave for 3-4 minutes until ramen is cooked. Drain off excess water.
While ramen is cooking, in a small bowl, mix together peanut butter, siracha, lime juice, and honey.
Add peanut butter mixture to ramen and stir.
Top with crushed peanuts and a lime wedge.