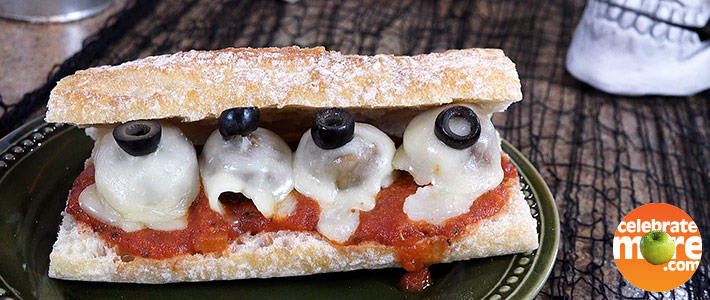 Ingredients
1 Bag Simek's Original Meatballs
1 French Baguette
Spaghetti or Marinara Sauce
Sliced Mozzarella Cheese
2.5 Oz. Can Black Olives
Instructions
Heat Simek's meatballs in a microwave or skillet.
Slice a baguette lengthwise down the middle.
Spread spaghetti or marinara sauce on bottom of baguette and place fully cooked meatballs on top of sauce.
Place a small piece of mozzarella cheese on top of each hot meatball so that it melts.
Then place a slice of black olive on top of each meatball so they look like eyeballs.