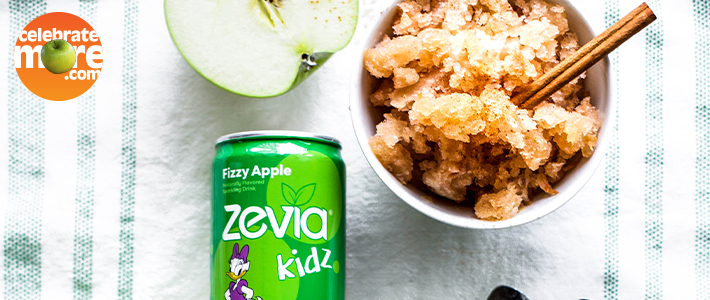 Ingredients
2 Cans Zevia Kidz Fizzy Apple
1 C. Granny Smith Apple, diced
1 Tbsp. Cinnamon
Instructions
Cook down apples and cinnamon in a small saucepan. Let cool and puree to an applesauce consistency.
Combine the mixture with the Zevia Kidz Fizzy Apple and stir until well combined.
Pour evenly into a cake pan and freeze, stirring every 30 minutes until it forms a snow cone-like consistency.
Notes
Original recipe and image provided by Zevia.