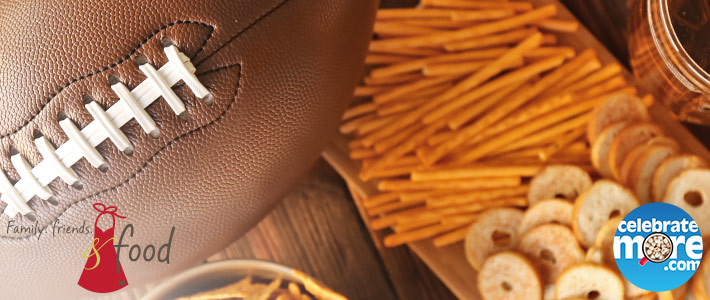 It's time for some football and time to start planning your Big Game event! Weather it's at your house or if it's potluck at a friend's house, appetizers are a must. Sometimes I think it's more about the food than it is the football game but that's ok, because who doesn't love a great spread of food along with a great group of friends to have fun with?
Don't forget to grab plenty of chips, pretzels and crackers… You definitely don't want to run low on those during the game! And maybe a few cupcakes or cookies as well for anyone with a sweet tooth.
I've already started planning my menu and here are a few easy recipes that I plan on making for the game.
Mexican Buffalo Chicken Dip | Broccoli Cheese Spread | Honey Glazed Meatballs
Enjoy the game and here is hoping your favorite team wins the big one!!!
Jayne,
Coborn's, Inc. Merchandising Specialist Team Manager – Bakery & Deli