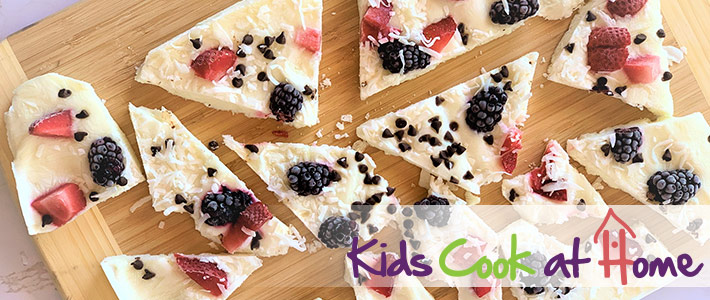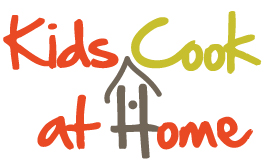 Recipe Difficulty: Easy
Oven: No
Stovetop: No
Knife: Yes
Ingredients
The Base
2 Cups of Plain or Vanilla Greek Yogurt
2 Tbsp. Honey
1/2 tsp. of Almond Extract (omit if using vanilla yogurt)
Toppings:
Coconut Shreds
Blackberries (or Blueberries!)
Strawberries, sliced
Mini Chocolate Chips
Instructions
Lay a piece of parchment paper inside a 9x13 pan.
In a medium bowl, combine greek yogurt, honey. [If you are using almond extract, add that at this point, too.] Mix well, then pour over parchment paper inside pan. Smooth out into an even layer with a spatula.
Add your toppings and freeze for at least 2 hours or until frozen.
Cut into chunks and enjoy!!
Store in the freezer.
Notes
*Always wash your hands before and after working with food and frequently while cooking. Always wash produce before using.