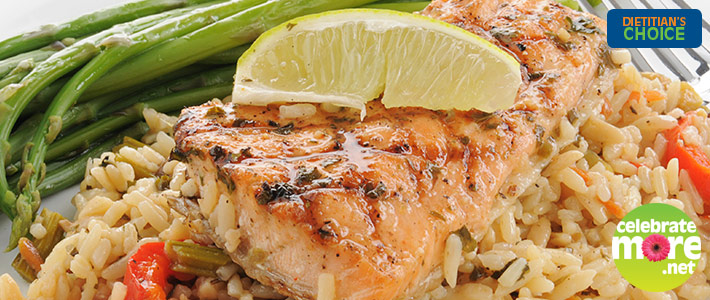 Salmon Glazed with Honey & Mustard
Ingredients
1.5 lb. salmon fillet with skin
1 garlic clove
4-5 Tbsp grainy dijon mustard
2 Tbsp mild honey
1/2 tsp cider vinegar
1/2 tsp caraway seeds, crushed
Instructions
Preheat broiler. Line rack of a broiler pan with foil and lightly coat with oil.
Pat salmon dry and put skin side down on pan. Season with 1/2 tsp salt.
Mince and mash garlic to a paste with a pinch of salt, then stir together remaining ingredients. Spread mustard mixture evenly on top of salmon, then broil 5-6 inches from heat until just cooked through, about 12-15 minutes.
Transfer salmon using 2 large spatulas and serve with nutty brown rice.
Notes
Marinate salmon in glaze overnight for even more flavor!