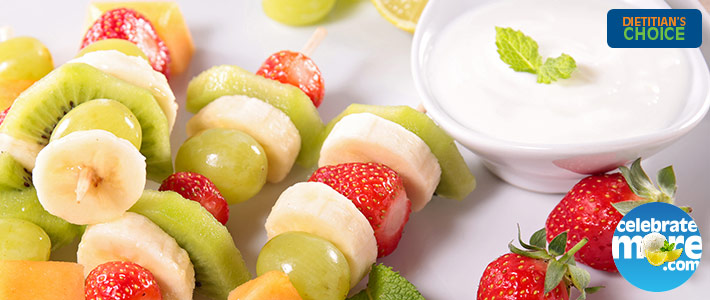 Ingredients
1 1/2 Cups Plain Greek Yogurt
1/4 Cup Honey
1 tsp Cinnamon
1 tsp Vanilla
Instructions
Mix all ingredients in bowl and refrigerate for 1 hour so flavors combine.
Serve with all your favorite fresh fruit.
Notes
Dietitian's Tips: - Look for plain greek yogurt that is fat free and has less than 10 grams sugar. - Cut up all types of fruit including melon, grapes, apples, pineapple and more. - This is a great after school snack or to have after dinner as a sweet dessert.