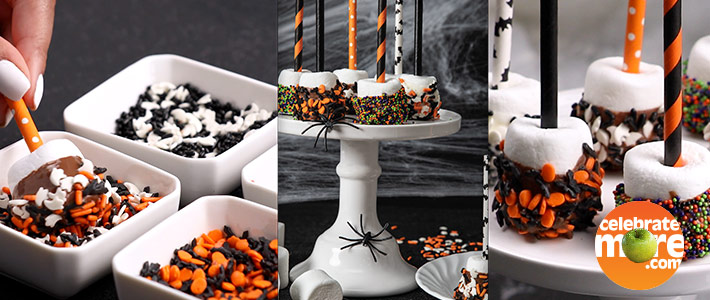 Halloween Marshmallow Pops
Serving Size
1 marshmallow pop
Ingredients
1 (10 Oz.) Bag Food Club Marshmallows
25 Black Lollipop Sticks
1 (24 Oz.) Package Food Club Chocolate Candy Coating or White Candy Coating
1 Cup assorted Halloween sprinkles
Instructions
Line sheet pan with wax paper and insert lollipop sticks into one end of each marshmallow.
In a bowl, melt candy coating according to package directions. Dip each marshmallow 3/4
of the way into coating and shake off excess.
Immediately roll dipped marshmallows in sprinkles and place on wax paper. Allow to set at room temperature for 1 hour before serving.