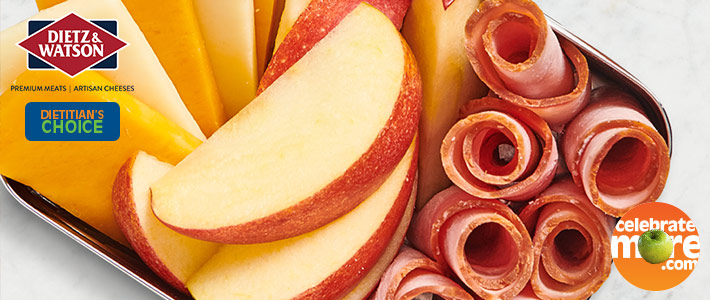 Ingredients
4 Slices of Dietz & Watson Ham
1 Apple, sliced
4 Slices of Dietz & Watson Cheese
Instructions
Roll slices of Dietz & Watson Ham, and place in bento box.
Wash and slice fresh apple, placing the slices in the bento box with the ham. (Tip: Prevent the apple from browning by soaking apple slices in lemon water for a few minutes before adding to the bento box).
Slice cheese and add into bento box. Refrigerate until ready to eat.
Notes
Recipe provided by Dietz & Watson