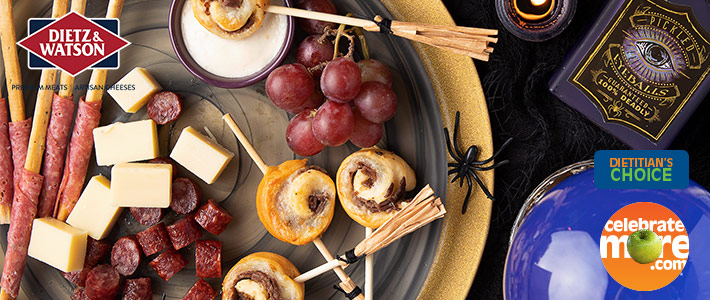 Ingredients
4 Whole Wheat Tortillas
1/2 lb Dietz & Watson Pepper Jack Cheese
1/2 lb Dietz & Watson Sliced Ham
1/4 Cup of horse radish sauce or other dipping sauce of your choice
Instructions
Preheat the oven to 375 F.
Add one layer of sliced ham on each whole wheat tortilla. Then add a layer of sliced pepper jack cheese.
Roll up tightly and cut into 2 inch slices. Lay the slices on a baking sheet and bake for 8-10 minutes, or until golden brown. Serve with horseradish, or another dipping sauce of your choice.