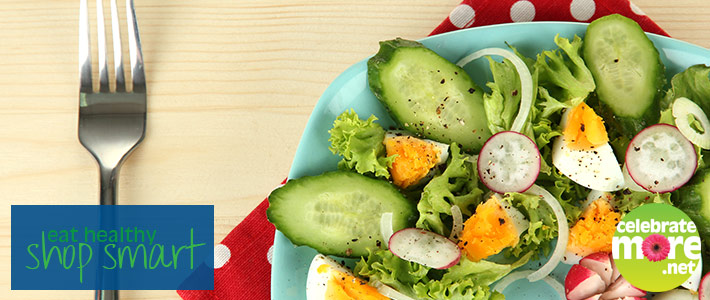 pot-luck I noun I a meal to which everyone who is invited brings food to share
Potlucks are great anytime of the year, but they tend to be more popular this time of year as we have more gatherings with friends and family for the holidays and football games. Potlucks are popular because not only is it a lot less work for the host, but it provides a wide variety of foods for everyone to try! In my family, potlucks are a must. I have a large family, so large in fact that we have to rent out a community room or an external space to host our family gatherings because we don't fit in our own houses anymore! But, no matter where we spend our holidays, food is always at the top of mind.
This season, as the weather gets cooler, our potluck recipes tend to be all of our favorite comfort foods. Maybe it's a spicy chili with homemade corn bread, sloppy joes, mini hot dogs wrapped in bacon, hot soup, or even a classic Minnesota hot dish. We know it all tastes good, but let's take a step back to think about how we can improve the nutrition of our classic recipes and brainstorm healthier options that are sure to be a crowd pleaser. Healthy can still taste good, I promise!
There are many ingredients that are common in our favorite potluck dishes, so here are a few substitutions to try to improve the nutrition of your favorite recipes:
Choose no salt added canned vegetables, beans, and tomatoes. Purchase the no salt added variety of canned produce for better nutrition. To further decrease the amount of sodium, simply drain and rinse the vegetables or beans in a strainer for 2 minutes. This can reduce the sodium up to 40%. To put things in perspective, a regular can of green beans has approximately 290mg of sodium, in the no salt added green beans, there is only 15mg. Canned vegetables can still be a great way to eat your vegetables, without sacrificing nutrition! Another option is to purchase fresh produce or dried beans.
Try using whole wheat white flour in when your baking recipes. Yes, you read that correctly! Whole wheat white flour…how is that possible? King Arthur is a common brand that carries this product, look for it on the shelves of your Coborn's store, it's in an orange bag! ; use it just as you would any other whole wheat flour. This product is great because it provides more whole grains and fiber (dietitians love fiber!) without compromising great flavor. We don't even think you will know the difference!
Seasonings & Spices– These ingredients are essential in recipes, but can often be the cause of high sodium levels in our meals. Next time you're at the store, look for salt-free seasoning blends and packets. Mrs. Dash is a common brand, and there are a few others out there too! They are seasoning blends that come in a variety of flavors, and they are salt free! Mrs. Dash also has a line of salt-free seasoning packets. Some of the varieties include taco, fajita, sloppy joe and beef stew mixes. It's amazing how much sodium we consume, even if we don't use the salt shaker. Often times, the products that we purchase on the shelf for our favorite dishes contain more sodium that we think! Have you ever added up the total amount of sodium you consume on a daily? Try it, you'd be surprised!
Pasta, we all love pasta! Some of my favorite potluck dishes are a cold pasta salad, and usually the pasta is coated with so much dressing, that you barely taste the pasta itself! Next time you make a pasta dish, I challenge you to make it with 100% Whole Grain pasta. The whole grain pasta provides more fiber to help improve our overall nutrition. If you can't get yourself to eat whole grain pasta, try Ronzoni Smart Taste Pasta. It's a white pasta with added fiber. It's a great way to transition from white pasta to whole wheat, and you're still getting the benefits from the added fiber.
Choose lean protein. No matter what dish you're making, if it contains any source of protein, choose a lean option! Some of the lean cuts we recommend to our guests include: 93% lean ground beef and turkey, boneless, skinless chicken breast, pork tenderloins, and pork chops.! Don't be afraid to add seafood to the mix. Seafood can be a great addition to any potluck dish or appetizer. With any lean protein that you choose to include in your potluck recipe, choose the ones that are not pre-seasoned or marinated. There is a lot of sodium hiding in these options! Instead, purchase fresh, non-seasoned varieties and season it yourself with the tips listed above.
Swapping to Greek Yogurt– Using plain Greek yogurt in place of other ingredients in recipes can add protein, as well as, help cut fat and calories. Check out some of these ways to use Greek yogurt in your favorite dishes!

Use 1 Cup of Greek Yogurt for 1 Cup of mayo

Saves 1360 calories, 165 g fat, and adds 21 g of protein

Use 1 Cup of Greek Yogurt for 1 Cup of Cream Cheese

Saves 660 calories, 80 g of fat, and adds 9 g of protein

Use 1 Cup of Greek Yogurt for 1 Cup of Sour Cream

Saves 310 calories, 45 g of fat and adds 18 g of protein
For your next potluck party, I challenge you to try some of these tips to improve the nutrition of your dish and go ahead, try something different! Just think about it, when you go to these gatherings, is it always the same dishes that are brought? Maybe you can be the first to mix it up! Try these recipes below, I assure you they will be good! Yes, they do contain more fruits and vegetables, but they bring out bold flavor in new ways! Give them a chance and let me know what you think!
Chicken Bacon Ranch Pasta Salad
Chicken Bacon Ranch Pasta Salad
Ingredients
1 Lb. Ronzoni Smart Taste Rotini Pasta, dry
2 T. Extra Virgin Olive Oil
½ Lb. Boneless Skinless Chicken Breasts
½ Cup Cooked Turkey Bacon, crumbled
½ Cup Bolthouse Farms Classic Ranch Yogurt Dressing
2 T. Chopped Chives
Instructions
In a large pot of water, cook rotini pasta according to package directions until al dente.
Drain and transfer to large serving bowl
Meanwhile, cook chicken: heat 1 Tablespoon of olive oil in a large skillet over medium-high heat.
Season chicken with salt and pepper and cook until cooked through. About 6 minutes per side.
Transfer to cutting board and chop or shred.
Add pasta, chicken, bacon, and dressing to a bowl and toss until well combined.
Garnish with chives.
Avocado Lime Cream Bites
Avocado Lime Cream Bites
Prep time:
Total time:
Ingredients
1 T. Mrs. Dash® Garlic & Herb Seasoning Blend
1 Medium Ripe Avocado
2 T. Fresh Lime Juice
½ tsp. Tabasco Sauce
20 Round Corn Tortilla Chips
10 Cherry Tomatoes
Instructions
Peel, pit, dice, and mash avocado, add Mrs. Dash® Garlic & Herb, and all remaining ingredients, mix well.
Cover mixture and chill until ready to serve.
Serve mixture on small round corn chips.
Slice cherry tomatoes and place on top.
Amy
Coborn's, Inc. Registered Supermarket Dietitian
Click Here for more Eat Health, Shop Smart Blogs.