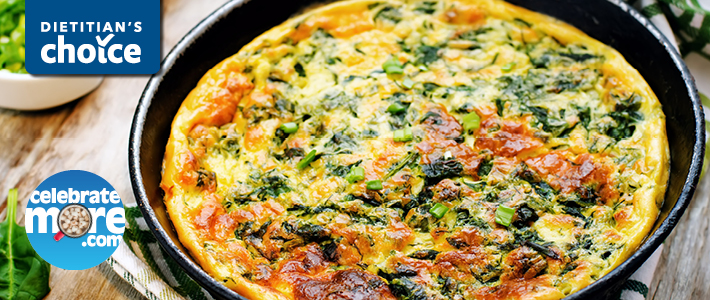 Ingredients
2 Tbsp. Extra Virgin Olive Oil
1 C. Mushrooms, chopped
2 C. Baby Spinach
1 Red Pepper, diced
12 Eggs
1 C. Milk
1 C. Shredded Swiss Cheese
2 C. Frozen Shredded Hash Browns
Salt and Pepper (optional)
Instructions
Preheat oven to 350 degrees. Prepare a 9x13 baking dish.
Heat olive oil in a skillet over medium high heat. Add the mushrooms and red pepper, then sauté 2-3 minutes until softened. Add the spinach and cook for another 2-3 minutes.
In a separate bowl whisk together the eggs, milk, and cheese. Mix in salt and pepper if desired. Set aside.
In 9x13 baking dish, toss together hash browns and veggies. Evenly coat with egg mixture.
Bake in the oven for 55 minutes, until cooked through and lightly browned.