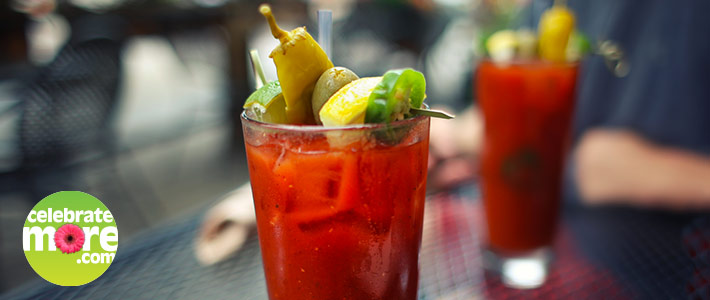 Ingredients
1.5 oz. Ketel One Vodka or Ketel One Citroen Flavored Vodka
3 oz. Bloody Mary Base

Bloody Mary Base:

1 L Tomato Juice
4 oz. Lemon Juice
4 tsp. Salt
1 tsp. Black Pepper
1 tsp. Smoked Paprika
5 Tbsp. Horseradish
3 Dashes Worcestershire Sauce
7-10 Dashes Hot Sauce
Instructions
Combine all ingredients for Bloody Mary Base in a large pitcher. Stir well.
Add 3 oz. of Bloody Mary Base with 1.5 oz. of Vodka in a cocktail shaker with ice.
Shake until cold and strain into a Collins glass filled with ice.
Garnish with a celery stalk, olive, lemon wedge or bacon.