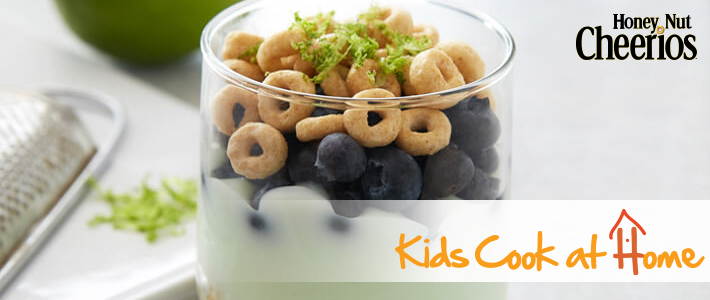 Craving pie? This super-simple version of Key lime pie will satisfy with layers of Honey Nut Cheerios™ cereal, creamy Key lime pie yogurt, fresh blueberries and lime zest.
Ingredients
1/4 Cup Honey Nut Cheerios™ Cereal
1 Container (6 oz) Light Key Lime Pie Fat-Free Yogurt
1/4 Cup Fresh Blueberries
1/8 tsp. Finely Grated Lime Zest
Instructions
In small 8-oz juice glass, spoon 2 tablespoons of the cereal. Top with yogurt, blueberries, remaining 2 tablespoons cereal and the lime zest. Serve immediately.
Notes
Recipe shared with permission from Cheerios™