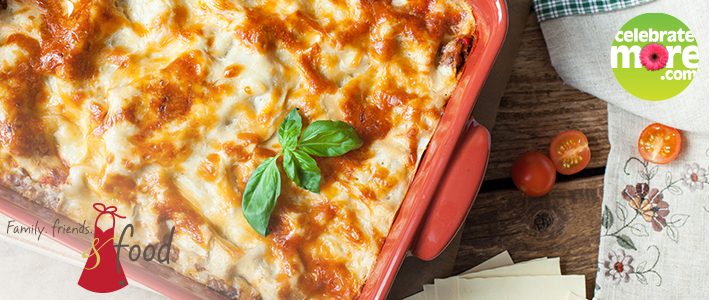 Total Time
1 hour, 15 minutes
Ingredients
1 Lb. Ground Beef
1/4 Cup Onion, chopped
1/2 tsp Salt
1/2 tsp Pepper
1 Lb. Pasta Shells, cooked and drained
4 Cups Shredded Mozzarella Cheese, divided
3 Cups Cottage Cheese
2 Eggs, lightly beaten
1/3 Cup Grated Parmesan Cheese
2 Tbsp. Dried Parsley Flakes
24 Oz. Pasta Sauce
Instructions
In a large skillet, cook beef and onion over medium heat until it reaches 160°F. Sprinkle with salt and 1/4 teaspoon pepper; set aside.
In a large bowl, combine the pasta, 3 cups mozzarella cheese, cottage cheese, eggs, Parmesan cheese, parsley and remaining pepper. Transfer to a greased shallow 3-qt. baking dish. Top with beef mixture and spaghetti sauce (dish will be full).
Cover and bake at 350° for 45 minutes. Sprinkle with remaining mozzarella cheese. Bake, uncovered, 15 minutes longer or until bubbly and cheese is melted. Let stand for 10 minutes before serving.