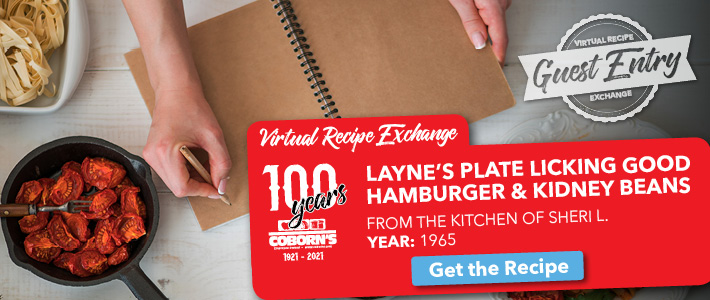 This recipe has been in my family for at least two generations. When I was a teen, a friend came for supper. She loved this recipe so my mom made it. We were all eating and talking. When she was done she lifted her plate up to her face and started licking it. We all stopped and stared. I still do not let her forget that! ~ Sheri L.
Layne's Plate Licking Good Hamburger and Kidney Beans
Ingredients
1 Can Kidney Beans
2 Cans Tomato Soup
3 Tbsp. Onion Flakes (or chopped onion)
1 Lb. Hamburger
4-6 Potatoes
Butter (optional)
Instructions
Peel, cut up and boil the potatoes.
Brown and chop up the hamburger in a good size skillet.
Pat off or drain the grease from the browned hamburger.
Add in tomato soup, onion and kidney beans (juice from the can and all) to the hamburger.
Let simmer 10-15 minutes or until beans are tender and done. (If after a few minutes you feel its not 'juicy' enough, add a half cup of water.)
On each plate, mash the boiled potatoes into a flat pancake shape. (Optional: add a pat of butter to the potatoes.) With a large soup ladle, spoon desired amount of hamburger mixture on top.