Managing Diabetes Through the Holidays
Hey there! The holidays are just around the corner. Although our holiday gatherings may look a bit different this year, we truly wish you wonderful holiday season. Did you know that November is National Diabetes Awareness Month? For those of us that have prediabetes and diabetes and for those that are focusing on improved health, the holidays can be a time of stress. The temptations can be overwhelming, but our team of Registered Dietitians have some great tips for you to ensure that you are still full of holiday cheer, and can ENJOY your favorite holiday foods.
Tip #1 You can ALWAYS create a healthier "better for you" version of almost anything.
It is all about selecting the right ingredients. We've made it easier to find better-for-you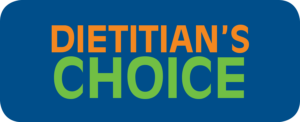 options of all your favorite ingredients through our shelf-tag programs like Food Facts & Dietitian's Choice – These programs will help guide you towards more nutritious options in every aisle. Items have been hand selected by our team of Registered Dietitians as better-for-you options. Swapping out ingredients in your favorite recipes for some better for you options is a great place to start making small, sustainable changes. Here's a list of some of our favorite healthier substitutions.
White flour → Whole wheat white flour
Mayo, sour cream → Plain, non-fat Greek yogurt

Plain, non-fat Greek Yogurt can be used in so many dishes! Check here for more ideas!

Egg → 1 Tbsp. Flax + 3 Tbsp. water
Vegetable oil → Canola Oil
Stick margarine → Land O Lakes Light Butter (tub)
Chocolate Chips → 60% Cocoa dark chocolate baking chips
Half and half → Fat Free half and half
Peanut Butter → Natural Peanut Butter
Instead of making a cake or cupcakes use mini cupcake liners to limit portion
Pumpkin pie in the can → 100% canned pumpkin puree + add your own spices
Tip #2 It can still taste amazing! Try to be open minded about trying new versions of your favorite recipes.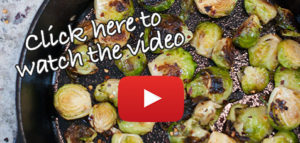 Still not sure what to make? Check out this great vegetable side dish for Sweet and Spicy Brussels Sprouts.
Tip #3 It's all about proper portions and moderation. Balance is key.
The first few bites are the most satisfying when compared to the last bites. This is all about being present and mindful when eating. Be sure you are enjoying your time and conversations with family and friends.
Add color to your plate with fruit and vegetables. For individuals with diabetes or prediabetes, focus on your non-starchy vegetables and balancing our your plate with protein, whole grains, and fruit.
You can find so many of our resources for Diabetes on www.celebratemore.com/dietitians –> Resources
Living with Diabetes: Dietitian's Tips
Counting Carbohydrates – Dietitian's Tips
Tip #4 Don't skip meals!
Don't think you should save your carbs and calories for a dinner or party. It is very important to eat consistent amounts of carbs throughout the day to keep your blood glucose levels more consistent, minimizing those peaks and valleys. It will help you feel better throughout the day, too!
Happy & healthy eating throughout the holiday season!
Peace & wellness,
The Coborn's Dietitian Team