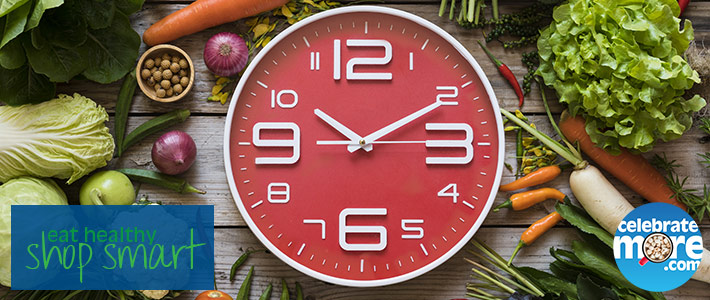 Meal Prep with The Instant Pot
The Instant Pot has been popular for a few years and many of you have maybe even received one as a gift for the holidays over the years or gone out and purchased one yourself. These pressure cookers are great for many reasons, but they can often be intimidating; they can be so intimidating in fact that many individuals may still have their pressure cooked hiding in their pantry or storage closet, and just aren't quite sure where to start with it.
Today we'll be sharing a few of our favorite ways our Dietitian Team loves to use their Instant Pot and/or pressure cooker. These next few recipes are EASY, and are great for meal prep for the week.
Salsa Verde Shredded Chicken – Instant Pot

Ingredients:
2 raw, fresh chicken breasts
1 Jar of Low Sodium Salsa Verde (or your favorite salsa!)
Directions: Add the chicken breasts and the entire jar of salsa into the Instant Pot. Set to MANUAL, HIGH pressure for 10 minutes. Allow to slow release for 5 minutes after cooking. Remove the chicken from the Instant Pot and shred with a fork. Then add back into the Instant Pot to help the chicken absorb more of the Salsa Verde. Add to your favorite dishes such as a Mexican powerbowl, enchiladas, or even tacos!
Quinoa – Instant Pot
Ingredients:
1 Tbsp Olive Oil
1 Cup Quinoa, dry
1 1/2 Cups of Water or low sodium vegetable broth
Pinch of Salt
Directions: Gently coat the instant pot with olive oil to prevent the quinoa from sticking. Add in quinoa, water, and salt. Seal with the lid and set to MANUAL, HIGH pressure, for 1 Minute (yep! ONE Minute!). Let the steam naturally release for about 8-10 minutes. Fluff with a fork and it's ready to be used it any of your favorite dishes!
Hard Boiled Eggs
Ingredients:
6-12 Eggs
1 Cup Water
Metal trivet accessory for instant pot
Directions: Place Eggs on top of the metal trivet in the Instant Pot, then add 1 Cup of water. Set on MANUAL, HIGH pressure for 5 minutes. Once cook time is complete, allow steam to naturally release for 5 minutes, then, place in a bowl with ice-cold water to stop the cooking process and cool the eggs. Once cooled, just peel them and enjoy or use in your favorite dishes!