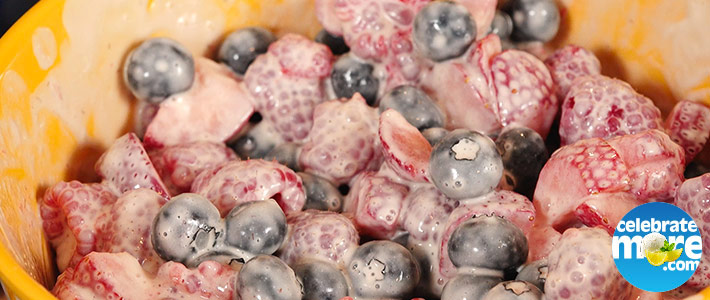 Mixed Berry Salad
Ingredients:
1 Cup Blueberries
1 Cup Raspberries
½ Cup Strawberries, cut in half
Dressing:
¼ Cup Sour Cream
1½ tsp Honey
1½ tsp Orange Juice
Directions:
Mix the berries together in a large bowl.
In a separate bow, mix sour cream, honey and orange juice.
Pour dressing over mixed berries and stir lightly.
Cool for 1 hour in refrigerator and serve.