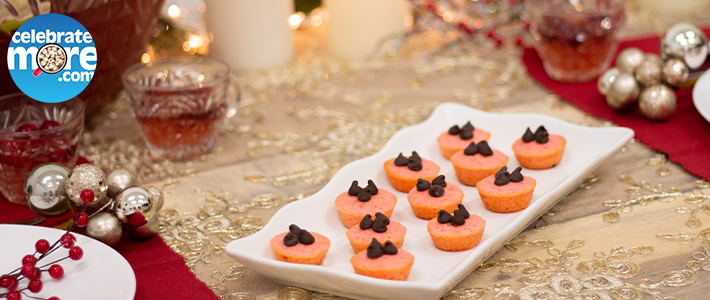 Mountain Dew® Mini Strawberry Cupcakes
Ingredients
1 (18.25 oz.) Pkg Strawberry Cake Mix
12 oz. Citrus Flavored Soda (Such as Mountain Dew®)
2 Tbsp Chocolate Chips
Instructions
Preheat oven to 350°F. Line mini cupcake pan with liners, or grease with a non-stick spray.
Combine strawberry cake mix and citrus-flavored soda in a bowl until batter is smooth; spoon into prepared cupcake pan. Place 3 chocolate chips on top of each cupcake.
Bake in the preheated oven for 8-12 minutes, or until a toothpick comes out clean.
Shop Ingredients