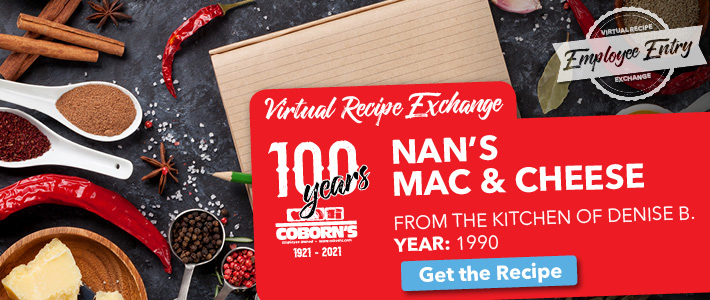 I received this recipe among others as a bridal shower gift from my mother-in-law in May 1990. Our family has taken this dish with on hunting and fishing trips, pot lucks, etc. I still make this recipe as the flavors are so good! ~ Denise B.
Ingredients
12-16 Oz. Elbow Macaroni, cooked
1 Can Cheddar Cheese Soup
2/3 Can Milk
1 tsp Thyme
Salt and Pepper to taste
3 Cups Ham Chunks
8 Oz. Longhorn Cheddar Chunks
10 Oz. Frozen Asparagus, thawed, cut into chunks
Instructions
Cook macaroni as per package directions.
Heat soup & milk in pan to make saucy.
Combine all ingredients, folding asparagus in last.
Bake in 350°F oven until bubbles in middle; 30 minutes covered, then uncovered.