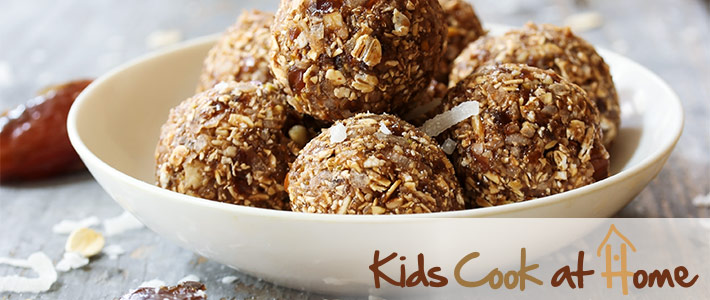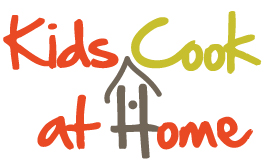 Recipe Difficulty: Easy
Oven: No
Stovetop: No
Knife: No
These No Bake Energy Bites are perfect to add to a mid-day snack or to enjoy as a dessert. When including in a snack, pair it with a fruit or a vegetable to encourage a balanced snack. 
Supplies Needed:
- Spatula
- Measuring Cups
- Measuring Spoons
- Mixing Bowl
- Plate
- Spoon

Ingredients
1 Cup Oats
½ Cup Semi-Sweet Chocolate Chips
¼ Cup Ground Flaxseed
½ Cup Nut Butter
¼ Cup Honey (or Maple Syrup)
¼ tsp Almond Extract (or Vanilla)
Instructions
Wash you hands for at least 20 seconds.
Measure out all of your ingredients using the recipe above.
Put all ingredients into mixing bowl. Use your spatula to mix all of the ingredients together. It should be very sticky. You may have to stir for 2-5 minutes. Then wash your hands for at least 20 seconds.
Use a spoon to scoop out some of the dough and roll into a ball- about the size of a quarter. Repeat this step until all dough is used. Then, wash your hands for at least 20 seconds.
Refrigerate the energy bites for about 30 minutes.
Keep in the fridge or the freezer.
Notes
Optional Substitutions:
Old Fashioned Oats or Rolled Oats work best in this recipe
Substitute Raisins, M&M's or Mini Chocolate Chips
Almond Butter, Sunbutter, or Peanut Butter all work great. Use what you and your family enjoy best.
Vanilla extract can be used instead of Almond extract. If you don't have either, you can leave it out of the recipe. It will still taste great!