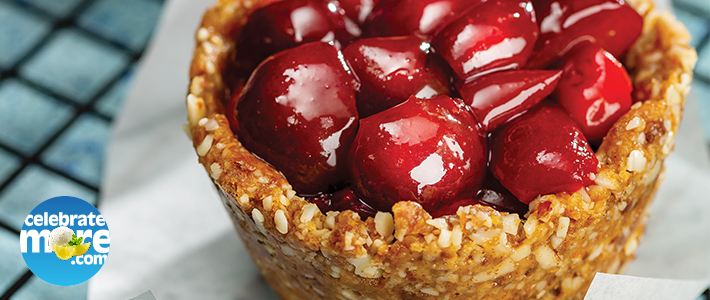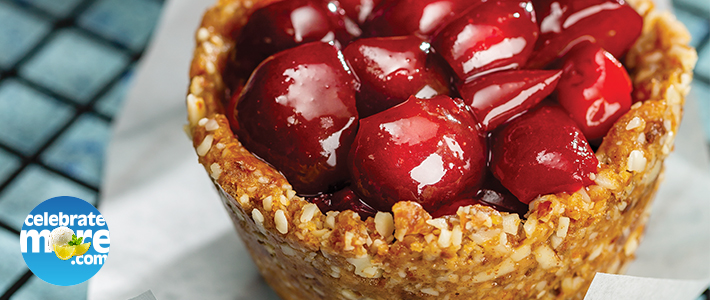 Ingredients
2 Cups Sliced Almonds
1 Cup Packed Dates (no sugar added)
¼ tsp Salt
2 Tbsp. Almond Butter
3 Cups Fresh Sweet Cherries, chopped pitted and quartered (about 1¼ pounds)
2 Tbsp. Honey
2 tsp Fresh Lemon Juice
Instructions
Spray standard 12-cup muffin pan with cooking spray.
In food processor, pulse 1½ cups almonds, dates and salt on high until small crumbs form; add almond butter and process on high 1 minute or until incorporated. Press almond mixture into bottom and up sides of prepared cups. Makes about 2 cups.
In large bowl, toss cherries, honey and lemon juice; divide into cups over almond mixture. Cover and refrigerate 1 hour.
Run knife around edges of pies to loosen; serve pies sprinkled with remaining ½ cup almonds.
Percent Daily Values are based on a 2,000 calorie diet. Your daily values may be higher or lower depending on your calorie needs.