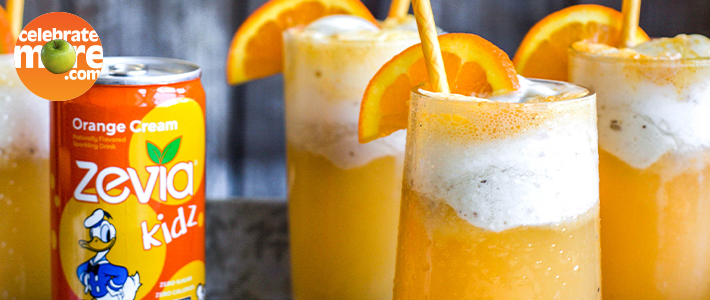 Ingredients
2 Cans Zevia Kidz Orange Cream
2 Frozen Bananas
1/4 cup Unsweetened Vanilla Almond Milk
1/2 C. Fresh Orange juice
Instructions
In a blender, combine and blend bananas and milk until smooth and creamy. Place into freezer for 30-60 mins.
In a separate container, combine Zevia Kidz Orange Cream and orange juice.
Place a scoop of banana ice cream in the bottom of each glass and then top off with Zevia Kidz mixture. Serve immediately and enjoy.
Notes
Original recipe and image provided by Zevia.