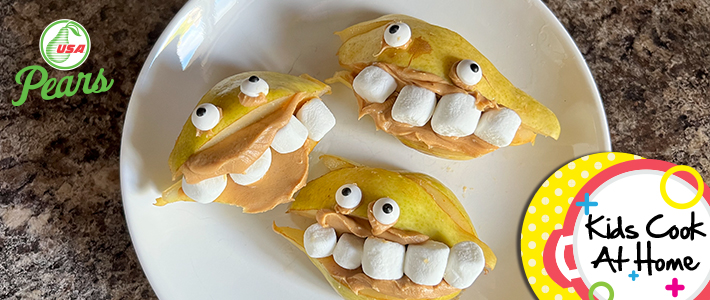 Ingredients
Pear, sliced
Peanut Butter
Handful of Mini Marshmallows
Instructions
Start by cutting your pear into slices. Take 2 pear slices and set the rest aside. Then, spread about 1/2 Tbsp. of Peanut Butter on one side of each pear slice.
Add 4-5 mini marshmallows between the peanut butter of the 2 slices of pears. It looks like a monster mouth- the pear slices are the lips and the marshmallows are the teeth!
Continue to make more Pear Monster Mouths with additional ingredients.