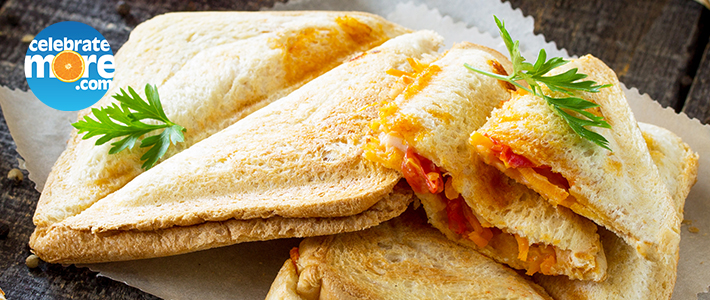 Pepperoni Pizza Campfire Pies
Ingredients
Prepared Pizza Dough, cut into two, 5-inch squares (Or 2 slices of bread)
3 Tbsp. Pizza Sauce
4 Slices of Pepperoni
1/4 C. Mozzarella Cheese, shredded
Non Stick Cooking Spray
Instructions
Prepare the Pie Irons by spraying them with non-stick cooking spray.
On each side of the pie iron, place the pizza dough (or bread slices). Spread pizza sauce on the dough on each side.
Fill one side with shredded mozzarella and Pepperoni slices (+ any other toppings you'd like).
Gently close the pie iron and cook over the campfire for about 5-8 minutes until the crust is golden brown and the inside has reached 165*F.
Carefully open the pie iron and let pizza cool before cutting into. Enjoy!
Save the mess in the kitchen and enjoy these Pepperoni Pizza Campfire Pies for dinner. They make a fun and tasty family meal. Then for dessert, these Blueberry Blast Campfire Pies will round out an enjoyable evening with a sweet treat!
Shop from the comfort of your home! You can shop online at any of our proud family of stores for these recipe ingredients as well as the rest of your grocery list! We offer curbside pick up at all locations and delivery in select locations as well. Don't forget to connect your MORE Rewards account when you shop online for extra savings, digital coupons, and many other rewards too!
Shop Ingredients