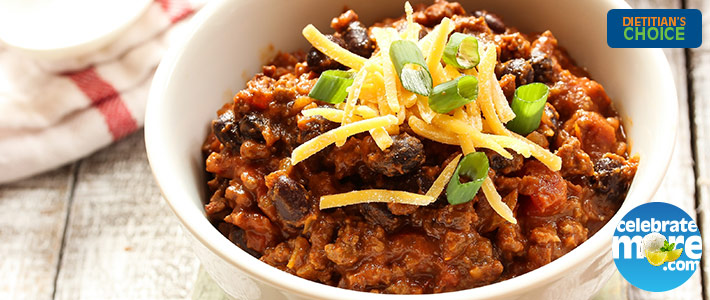 Ingredients
1/2 Cup Bulgur, dry
1 Cup Water
2 Tbsp. Canola Oil
2 Medium Onion, chopped
1 tsp Garlic Powder
2 Carrots, sliced
2 tsp Ground Cumin
2 tsp Chili Powder
2 Green Peppers, chopped
1 Can (26-28 Oz.) Diced Tomatoes
2 Cups Frozen Corn, thawed
2 Cans (15 Oz.) Kidney or Black Beans, drained and rinsed
Instructions
In small pot pour in bulgur, water, and juice from the canned tomatoes. Heat over medium heat for 5 minutes. Then, reduce the heat to medium-low and cover with lid. Let simmer until bulgur is tender, about 15 minutes.
In a second pot, add garlic, carrots, cumin and chili powder. Heat over medium heat and cook until onions are soft. Add green peppers and cook for an additional 2-3 minutes.
Add in tomatoes, corn, and beans to the carrot and onion mixture. Heat thoroughly over medium-low heat.
Lastly, add the cooked bulgur and stir all ingredients together. Let simmer over medium-low heat for 5 minutes.
Notes
Recipe provided by Reach Up Head Start Early Head Start. Get more recipes here.